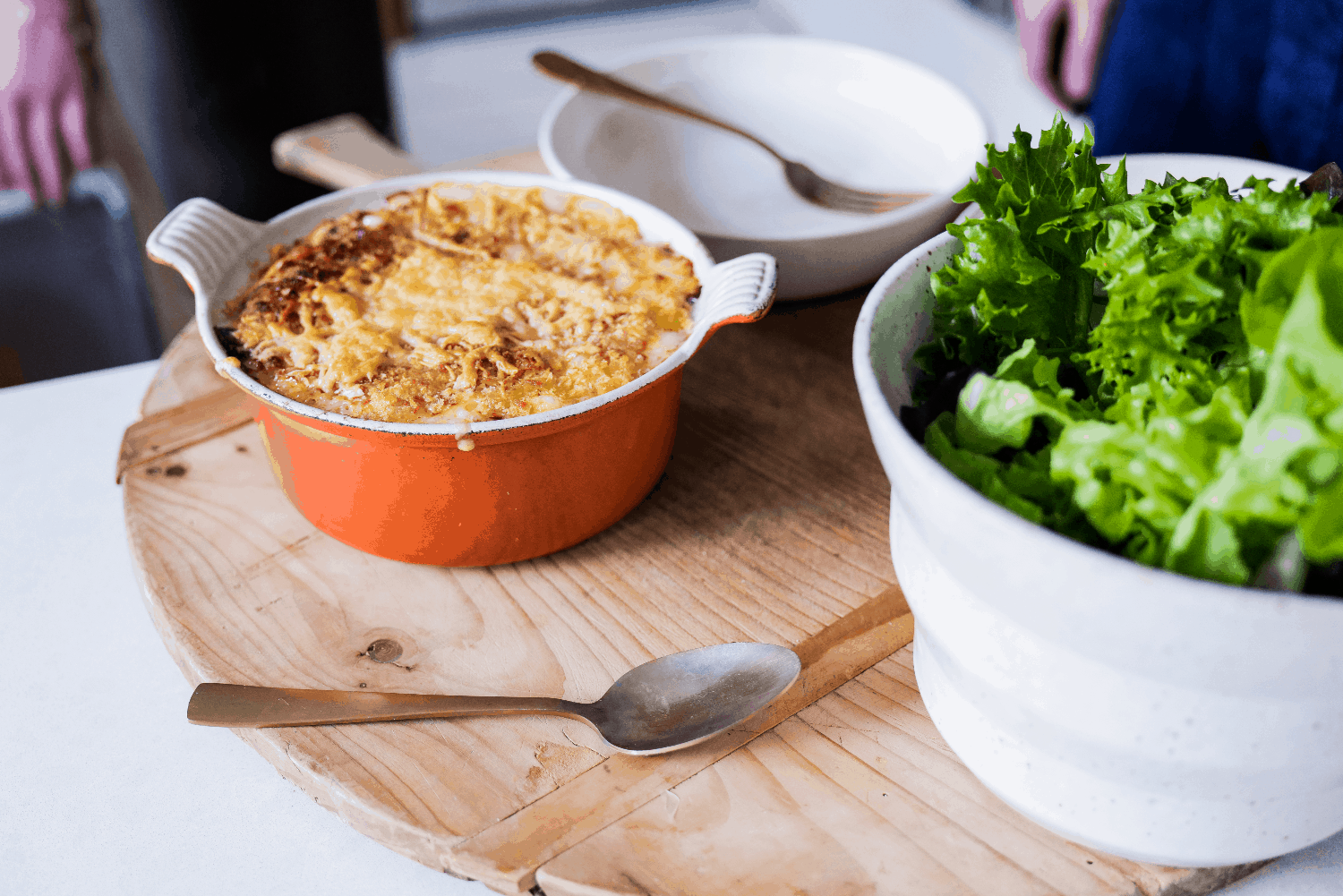 Macaroni Cheese with Farmhouse Cheddar
Mac & Cheese may have just got a little more fancy with addition of Will Studd Clothbound Cheddar. A perfect winter dish.
Ingredients:
400g / 14oz dried macaroni pasta
1 leek, sliced
50g / 2oz plain flour
750ml / 25floz / 3 cups hot milk
1 tsp dijon mustard
1½ cups cherry tomatoes
2 tbsp chopped fresh basil
Salt and freshly ground black pepper
Method:
Bring a large pot of water to a boil over high heat. Add a good pinch of salt.
Add pasta and stir until water has returned to a boil. Reduce heat, cover, and cook pasta at a fast simmer for 8 minutes.
Melt butter in a saucepan over medium heat and sauté leek until soft.
Add flour and stir well to incorporate. Reduce heat and 'cook' the roux for 2–3 minutes, stirring often.
Gradually add hot milk 1 ladleful at a time. Whisk in well, until it's all incorporated.
Add mustard and tomatoes, reduce heat and cook for 3–4 minutes, stirring often.
Remove from the heat, add ¾ of the cheese along with the basil and stir well until melted. Season well with salt and freshly ground black pepper.
Drain pasta and stir through the cheese sauce. Pour into an ovenproof dish. Sprinkle remaining cheese on top and place under a hot grill until golden brown.