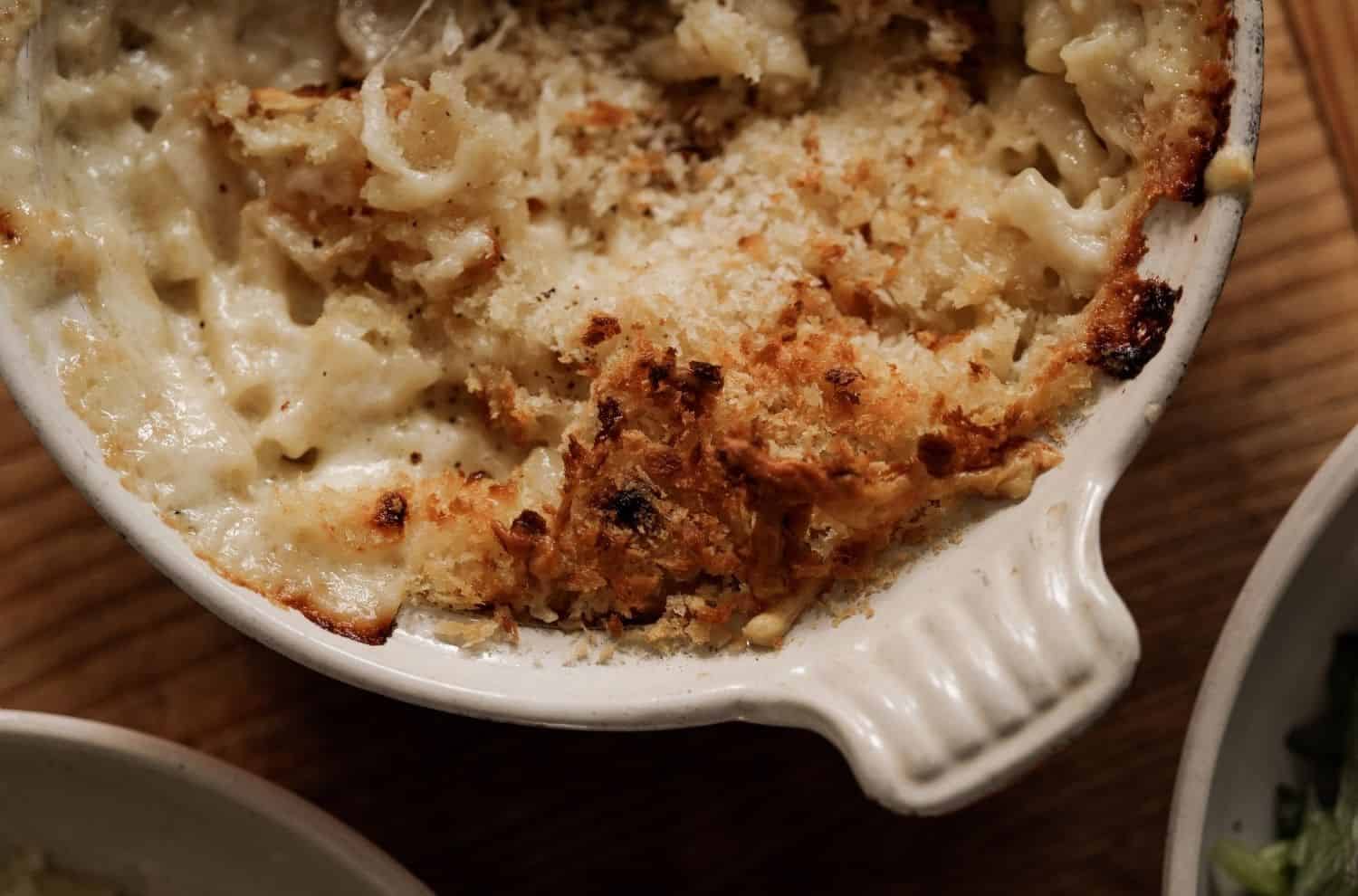 The Greatest Ever Mac & Cheese
Three great cheeses make this the best cheese dish you have ever tasted!
Ingredients:
250g / 9oz dried elbow macaroni
35g / 1oz  (¼ cup) plain flour
750ml (3 cups) organic milk, warmed
1 tbsp chipotle purée (optional)
30g / 1oz (½ cup) panko breadcrumbs
Method:
Preheat oven to 190°C/ 375°F. Butter a shallow 1.5-liter ceramic or enamel baking dish.
Cook macaroni in a saucepan of boiling salted water to almost al dente (4-6 minutes). Drain, place in baking dish.
Melt butter in a saucepan over medium heat, add flour, season to taste, and whisk until well combined. Add milk, whisking continuously until thickened (12-15 minutes).
Add chipotle purée (made by processing chipotle peppers in adobo in a blender to a smooth consistency), cheddar, and Comté, and stir until melted (3-4 minutes).
Pour sauce over macaroni and stir to combine. Sprinkle panko and Parmigiano-Reggiano evenly over, bake until golden (10-12 minutes), and finish, briefly, under a hot grill to crisp the panko crumbs and cheese (3-5 minutes).
Serve hot.