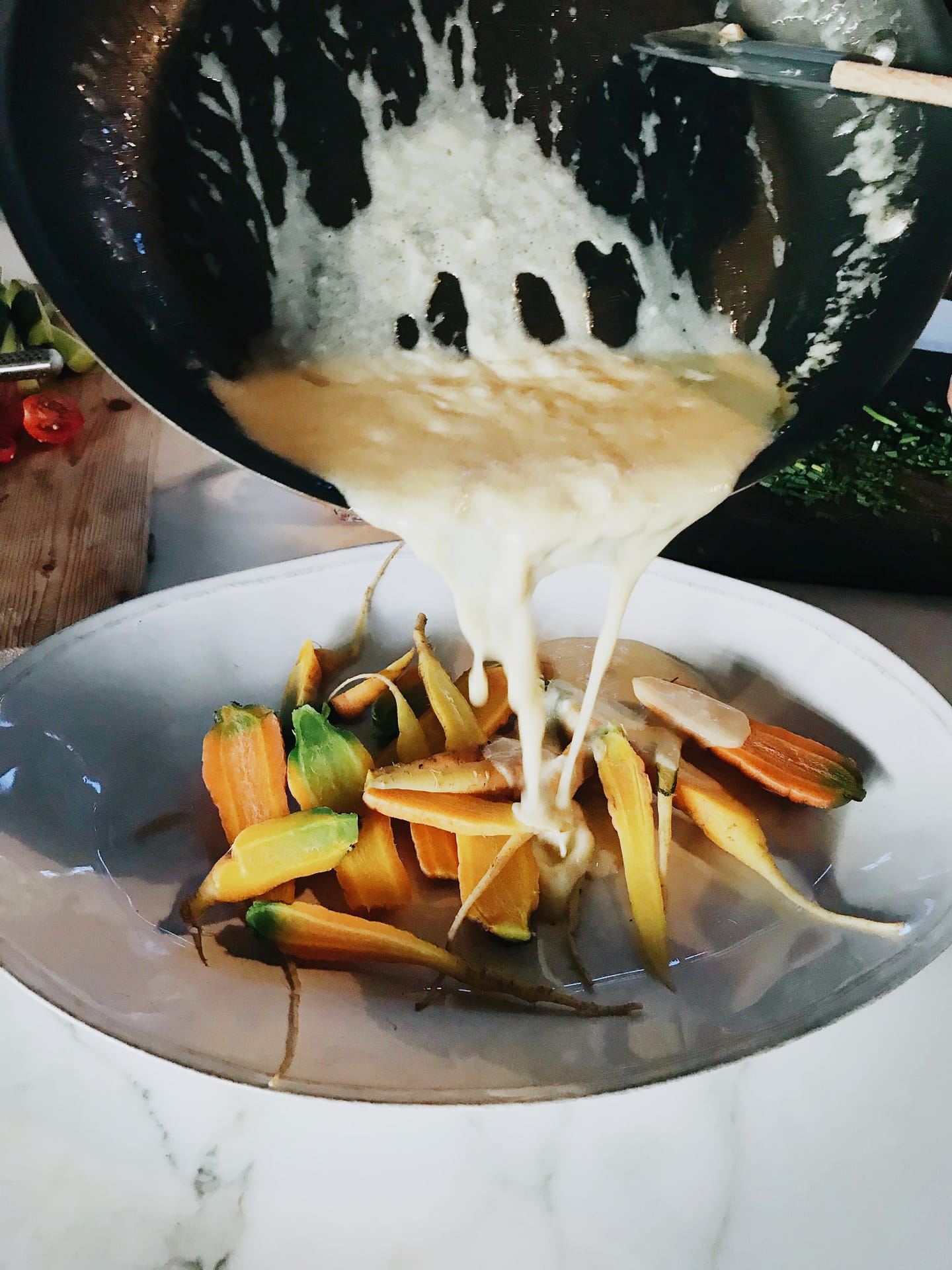 Creamed Carrots with Will Studd Brillat Savarin Triple Cream
An indulgent side dish made heavenly with Brillat Savarin triple cream cheese.
Ingredients:
4–5 medium carrots, quartered
Olive oil for cooking
2 garlic cloves, crushed
125ml (½ cup) white wine
Salt & freshly ground black pepper
1 tbsp chopped chives
Method:
Steam carrots for 3–4 minutes or until just cooked.
Heat a small saucepan over medium heat and add a splash of olive oil. Cook garlic for 1–2 minutes, stirring often until just fragrant. Add white wine and allow to reduce slightly. Slowly add the triple cream cheese allowing each bit to be incorporated until you achieve a smooth sauce.
Check to the season, add chopped herbs, and serve sauce over the carrots.