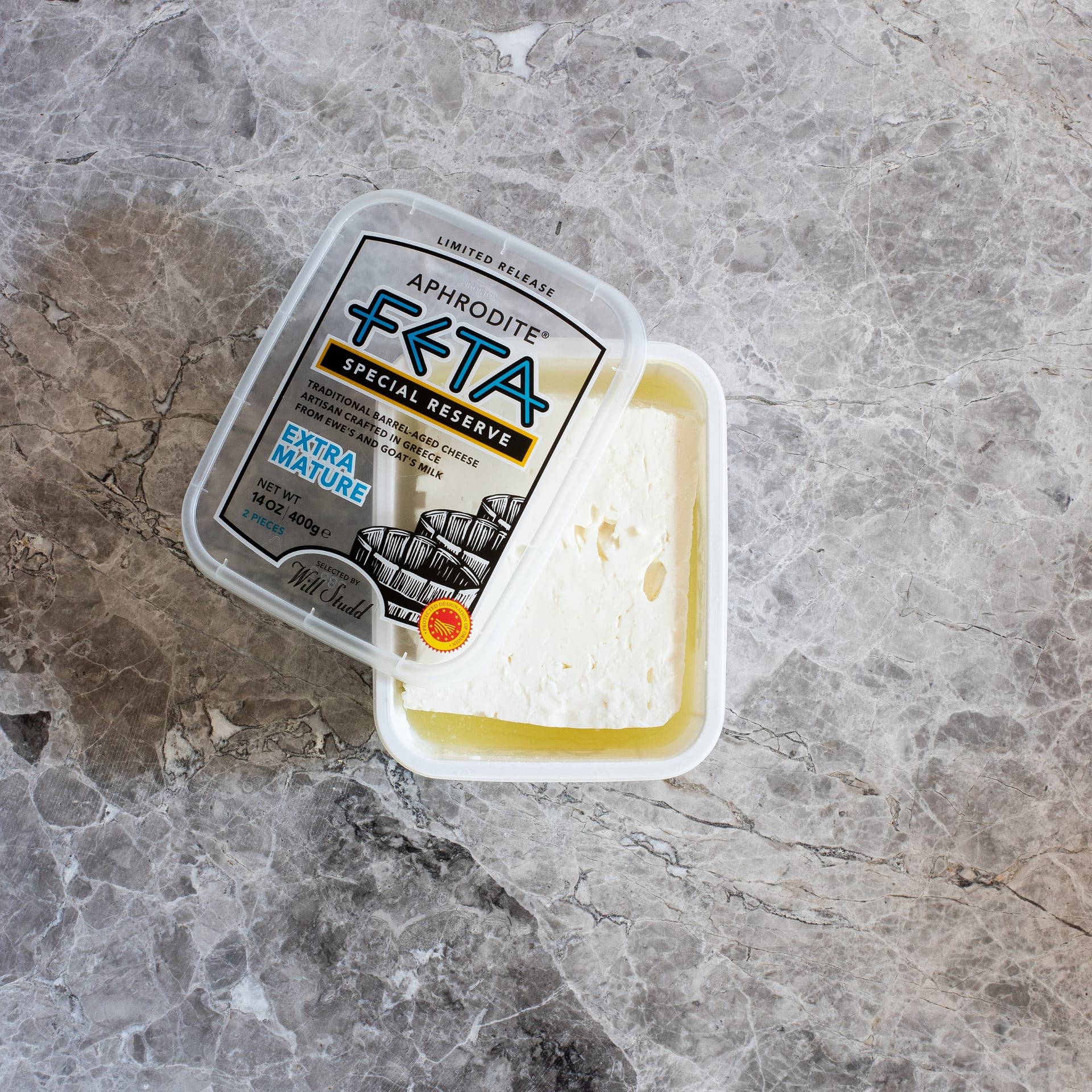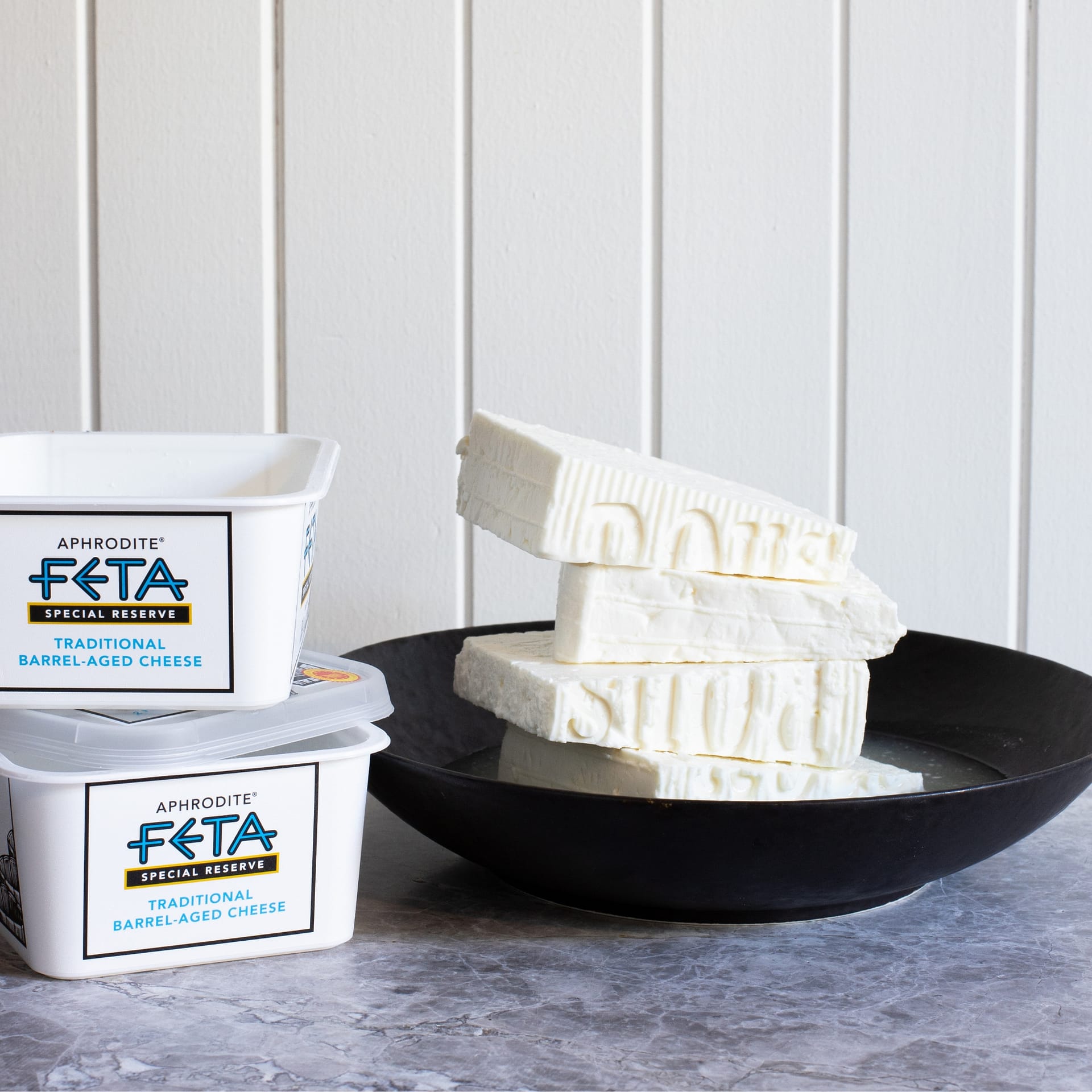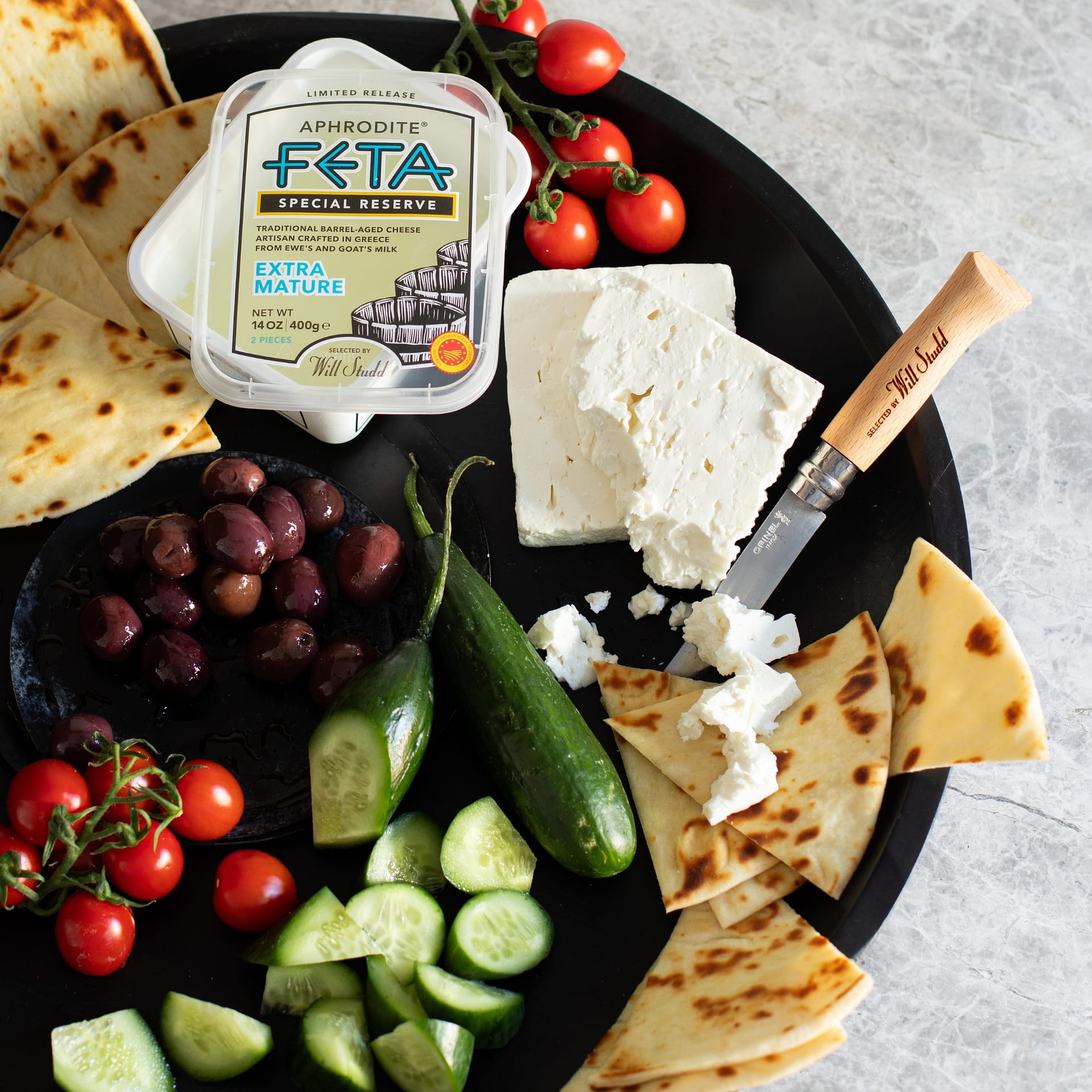 Aphrodite Special Reserve Barrel-Aged Feta
Aphrodite Special Reserve Barrel-Aged Feta adds yet another layer to the exquisitely creamy flavour and open, crumbly texture of the Aphrodite Greek Barrel-Aged Feta. Spending longer in the barrel, this singular example showcases the complexities and depth of traditional Greek feta.
Until the 1950's all Feta in Northern Greece was ripened in beech wood barrels and the best seasonal cheese was often matured at home for up to a year. Today PDO regulations specify Greek Feta is matured for just three months. So when we came across an example of barrel aged Feta that had been matured for longer, we were astounded by the depth of flavour the additional ageing made to the character of the cheese.
Aphrodite Special Reserve Feta is selected only from cheese made during the late spring, when flocks of sheep freely graze the mountain pastures. It follows the same cheesemaking process as Aphrodite Barrel-Aged Feta but is specially aged for a minimum 6 months. Like a finely aged wine this 'Special Reserve' emphasises the creamy moist milky texture, and complex aroma compounds found in Aphrodite Barrel-Aged Feta.
Available as a limited release, this special reserve is a wonderful eating cheese, but equally excellent for cooking. 
Try it enhanced by a drizzle of Greek virgin olive oil, honey, or crumbled on baked eggplant (papoutsaki).