Holy Goat Cheese | Australian Artisan Cheese Makers
A pampered herd of goats on an organic, sustainably run farm in central Victoria is producing the nation's benchmark chèvre.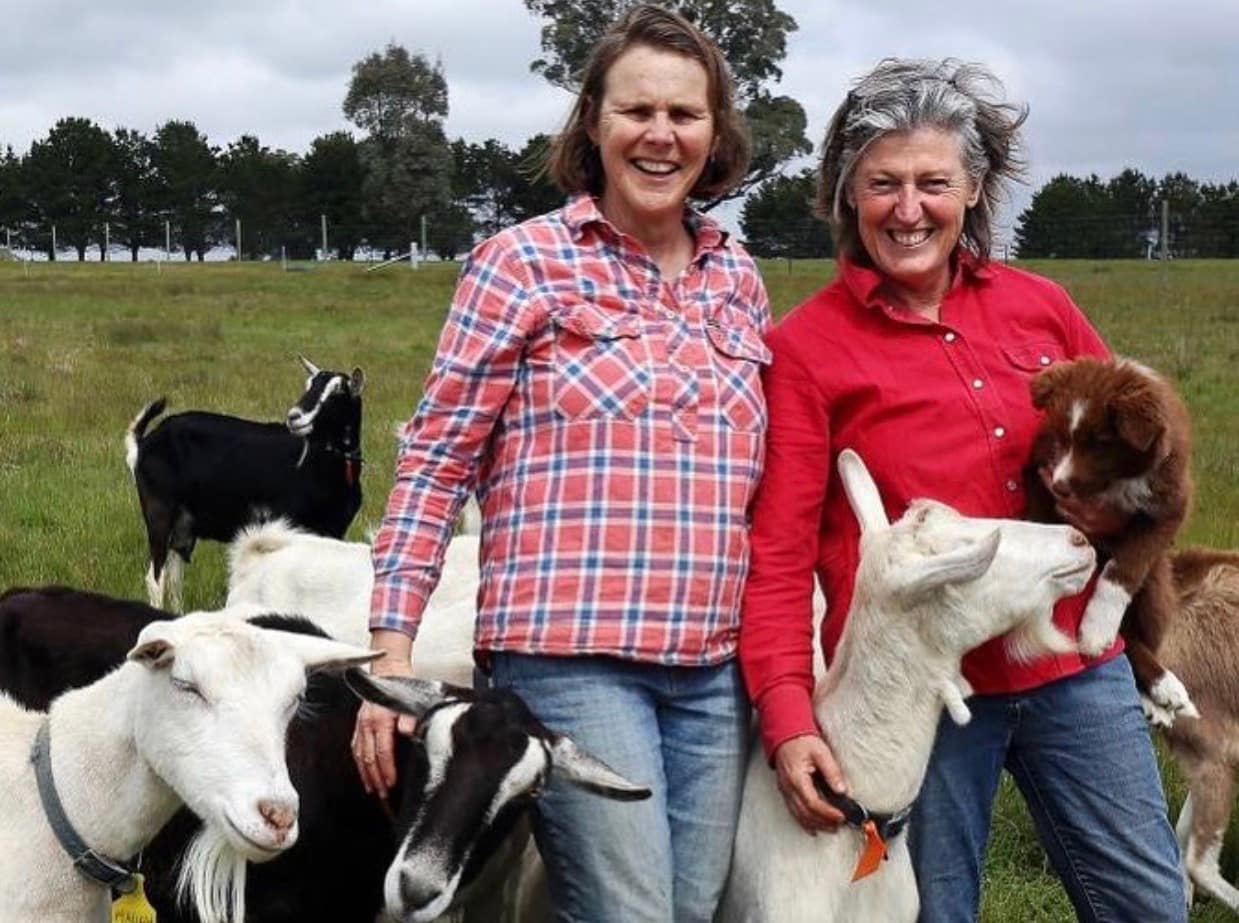 Not so long ago the name Holy Goat might have been considered a tad irreverent and self-righteous for a brand of Australian cheese, but it seems entirely appropriate for the range of goat's milk cheese produced at Sutton Grange in central Victoria that has now come to be regarded as one of the finest in the country by chefs and cheese lovers alike.
It's been more than a decade since Carla Meurs and Anne-Marie Monda established their farm and a purpose-built dairy after studying cheesemaking around the world. Since then, they have consistently produced really interesting goat's milk cheese that has won many accolades and is widely recognised as a national benchmark. The couple are passionate about producing quality cheese using sustainable organic principles and have extraordinary holistic respect for their goats and the quality of milk they produce. Throw in hard work, patience, skill, empathy and experience, and the result is an inspiring example of a truly special farm.
Location, climate, and pasture were all carefully considered by the pair before they decided to buy their land. To produce organic milk it was essential the paddocks had never been treated with superphosphate and supported tough native and perennial grasses, herbs and shrubs. Goats are browsers and need hard fibrous plants to stay healthy and the traditional dairy regions produce too much grass and clover for goats to thrive outside.
Despite demand far outstripping supply these days, the farm's goat numbers are strictly limited and every animal in the pampered herd has a name. Around 80 goats are milked at any one time and their accommodation is an open-sided barn loaded with bales of organic hay. They also have the freedom to roam outside in paddocks regularly monitored to ensure consistent grazing conditions. A major change in recent years has been to boost the goats' diet with mineral supplements, offered in "snack stations" around the farm. According to Meurs, this has led to a dramatic increase in milk production and has proved "absolutely essential" for ensuring there is sufficient volume for cheesemaking throughout the year.
One of the more intriguing aspects of the farm's very contented goats is their comparatively large size. The herd was bred from Saanen and British Alpine stock and the kids are not joined (mated, that is) until they're almost two years old, 18 months later than in most commercial herds. This breeds strong animals that will lactate for many years without a break.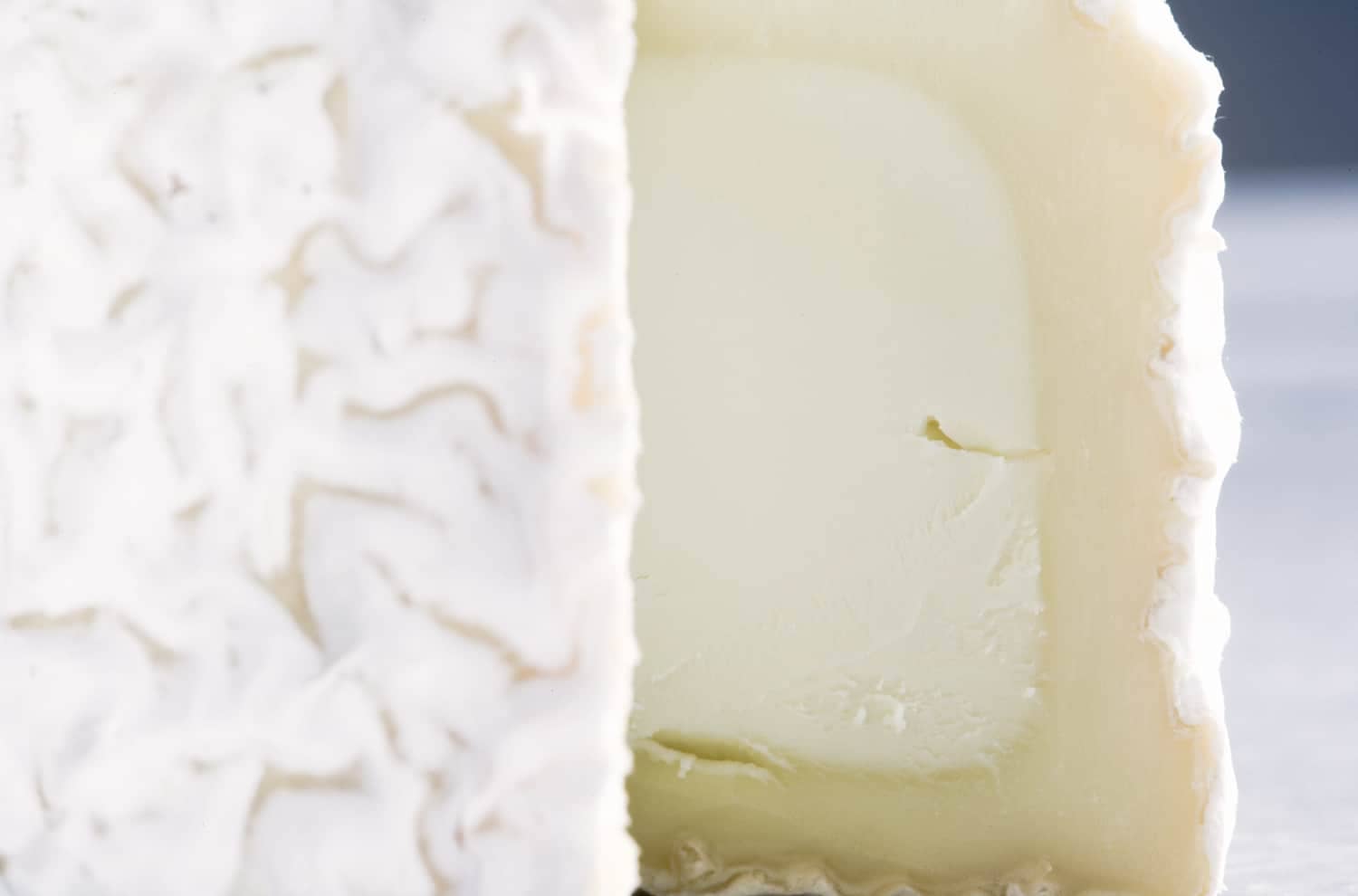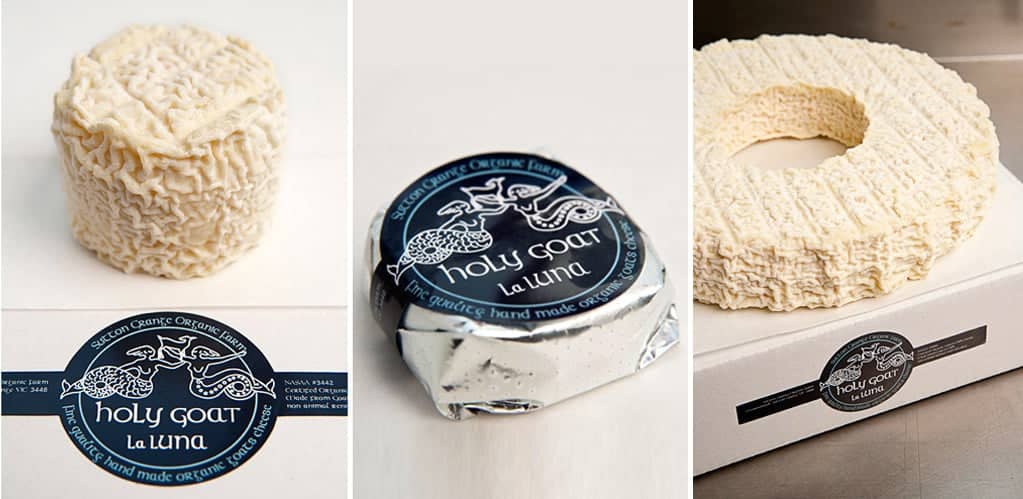 All great cheese begins with good milk and the organic principles at Holy Goat ensure the milk contains more natural microflora than goat's milk produced indoors on a larger scale. Careful handling is essential to avoid damage to its composition, so the milking shed is built next to the dairy to avoid any pump damage. After gentle batch-pasteurisation, cheese is made every day using traditional slow lactic-acid fermentation techniques. These help to retain flavour and moisture in the curds before they're ladled by hand into hoops and left to drain.
The range includes delicious fresh curd cheese rarely seen outside farmers' markets in Victoria, but it's the exceptional surface-ripened cheeses covered with a wrinkled ivory-coloured geotrichum mould prepared from a "mother culture" that have put the dairy on the map. A distinguishing feature of many French chèvre fermier, this "geo" mould, as it's known, is rarely seen in Australia because it is very difficult to create the right conditions to control it.
Holy Goat's La Luna is the best-known example. Made in a large fat ring shape with a big hole in the middle and matured for at least three weeks, its sensational concentrated texture and aromatic herbaceous lactic finish are a great reflection of the couple's cheesemaking skills.
The dairy has recently launched an exciting new washed-rind cheese called Nectar, matured under geo mould. Mature after six to eight weeks, the semi-soft, sticky cheese is packed with flavour and finishes with a hint of smoke and the irresistible taste of sweet goat's milk. It's another classic in the making.
As written in Gourmet Traveller, Feb 2014
Photo: Bronwyn Silver and Janet Barker