What are the different rinds on cheese and what do they mean?
Look, touch, and smell the natural rind growing on the outside of any artisan or traditional cheese and you'll find important clues about what lies beneath. With the exception of rindless cheese such as feta or fresh curd, a protective rind defines the type, character and maturation of specialist cheese and provides an essential guide to its quality and flavour.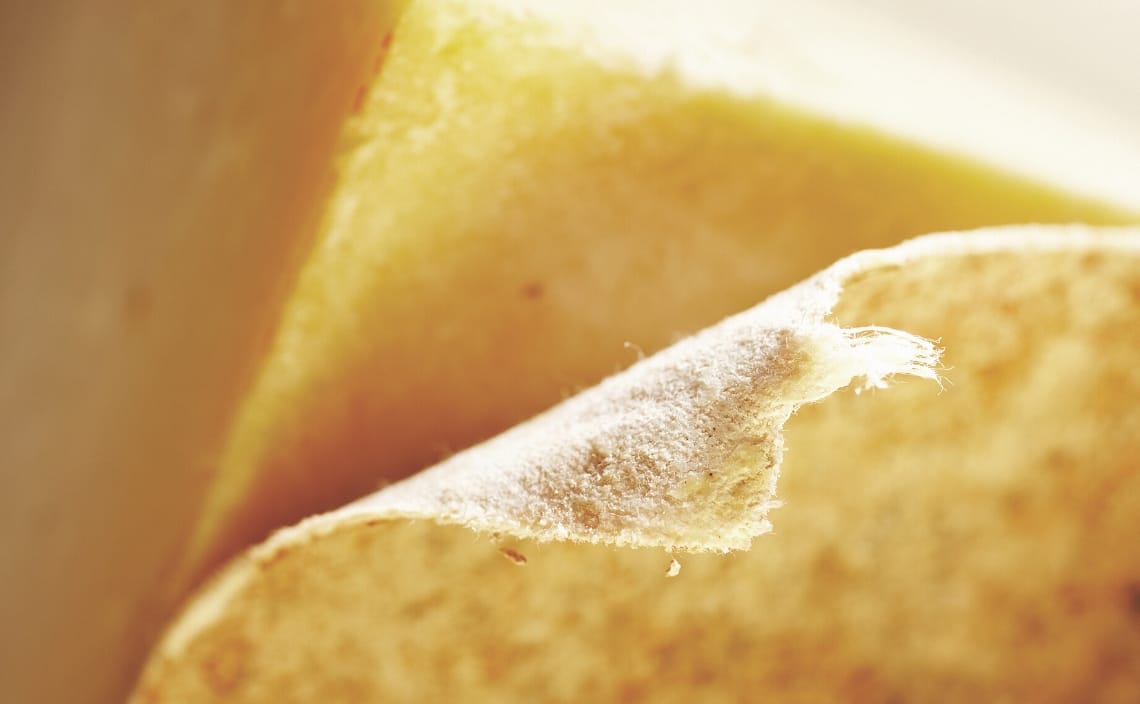 Cheesemakers have a diverse variety of rind options to play with. These include natural rinds containing yeast, mould and bacteria, traditional natural inert coverings such as charcoal, leaves, cloth and bark, and modern protective barriers such as plastic and wax. The rind they choose depends on the type of cheese and how much control they want over the ripening process.
Many traditional cheeses employ ingenious natural coverings developed long before refrigeration. Powdered charcoal mixed with salt, for example, is traditionally used to cover goat's cheese in France to neutralise surface acidity and encourage the growth of a protective mouldy blue-grey rind. Plane tree leaves are high in tannin, which discourages excess mould growth, hence their practical use in wrapping blue Valdeón in northern Spain. Covering hard cheese in cloth smeared with lard, meanwhile, is a hallmark of English territorial cheeses, including Cheddar. It helps to create a semipermeable rind that allows air to move in and out of the cheese, releasing moisture and fermenting as it ripens.
The natural rind on surface-mould-ripened soft cheese is a good example of how a rind provides a guide to selection. The most popular examples of this type of cheese are covered in a damp fluffy white mould that smells of mushrooms. The presence of this predictable modern strain of mould is, for me, cause for caution. Originally developed for stabilised "double" Brie and Camembert before being adopted by artisan cheesemakers, it looks impressive when young, but will inevitably develop a taste like wet cardboard and a whiff of ammonia as the cheese ripens. The preferred alternative is a surface-mould-ripened soft cheese covered with a wrinkled ivory rind, which I consider a sign of more interesting flavour and texture.
This old-fashioned strain of mould is becoming increasingly popular. Known as Geotrichum candidum, it has a distinct yeasty flavour and is recognisable in its purest form on goat's cheeses such as Holy Goat's La Luna. The downside of this mould is that it's temperamental, hard to grow and difficult to wrap. Consequently, it's often mixed with more robust modern strains in mould-ripened soft cow's milk cheese (such as Normandie Camembert) and signs of its distinctive wrinkle gradually emerge on the surface of the cheese as it ages.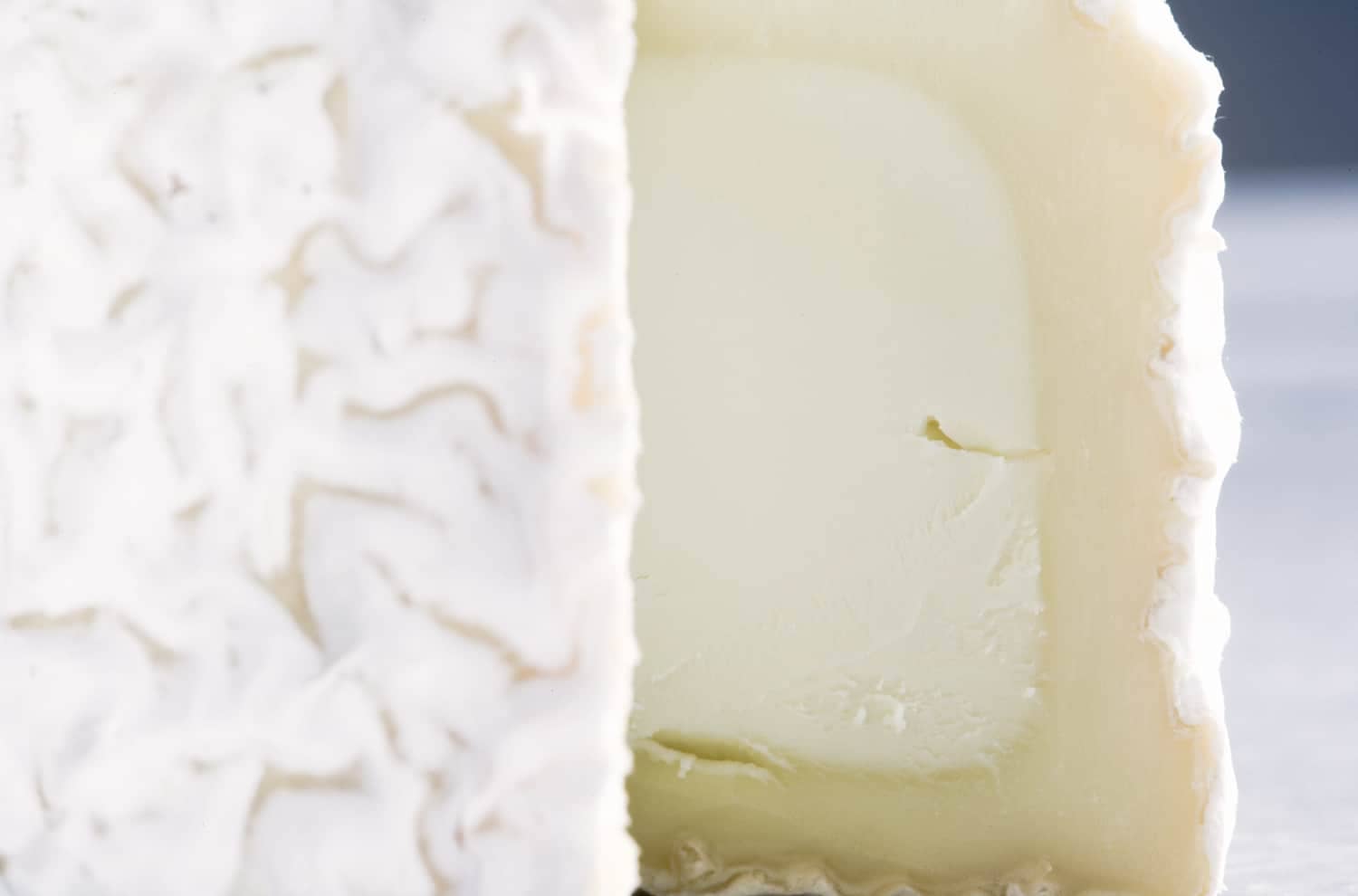 The reddish-orange rind that covers washed- and smeared-rind cheeses like Pont-l'Évêque, Époisses, Taleggio and Tilsit indicates the use of a bacteria known as Brevibacterium linens. It's not important to remember the name, but it's useful to know that the finest examples of cheese ripened with this bacterium have a very distinct smelly aroma and mild flavour.
I avoid cheeses with a cracked or excessively wet and sticky rind – this typically indicates the cheese has not been made well, or that it's been matured in the wrong conditions and is unlikely to improve if ripened further.
The natural rinds covering blue cheeses vary from the thick natural mottled rind of a Stilton to the clean salted rind of Roquefort, which is protected by foil. I would also avoid blue cheese with a discoloured grey soggy rind; chances are it's been frozen or is past its best.
Traditional types of hard cheese also ripen under a wide variety of natural rinds. These include the smooth, golden, leathery rind on Parmigiano-Reggiano, which must be regularly wiped free of mould contamination, and the hard crusty rinds found on Comté and Gruyère. Again, I avoid cheeses with a thick rind and a greyish subcrust – a sure sign the cheese is past its best.
Finally, perhaps the most important rule to remember when judging a cheese by its rind is to ensure it breathes. Waxed cheese and rindless block cheeses matured in a plastic vacuum bag are cut off from fresh air, inevitably resulting in flavours that bear no resemblance to those found in similar cheese carefully matured under a natural rind.
Next time you visit your local cheesemonger, check out the rinds of the cheeses on display; you may well be surprised how they influence your choice.