Pecora Dairy Cheese Interview with the Studd Siblings
The Studd Siblings put Cressida Cains from Pecora Dairy in their cheesy hot seat and see what makes her mind and heart tick!
What gets you out of bed in the morning?
One of the loveliest things about what we do is that it changes every day. We work with the seasons, so no two days are the same. Presently, we have been doing a lot of work in the paddocks with the ewe's during lambing, but as the lambs are weaned, in time, we start to get cracking in the cheesery. Working with the new season milk is such a delight! The milk will change throughout the season. From the sweetness of early spring, to the more grassy, creamy flavours which come through in late lactation. It's one of the challenges but also one of the greatest joys of working with a single flock of animals. We have to adjust our cheesemaking as the milk changes through the lactation.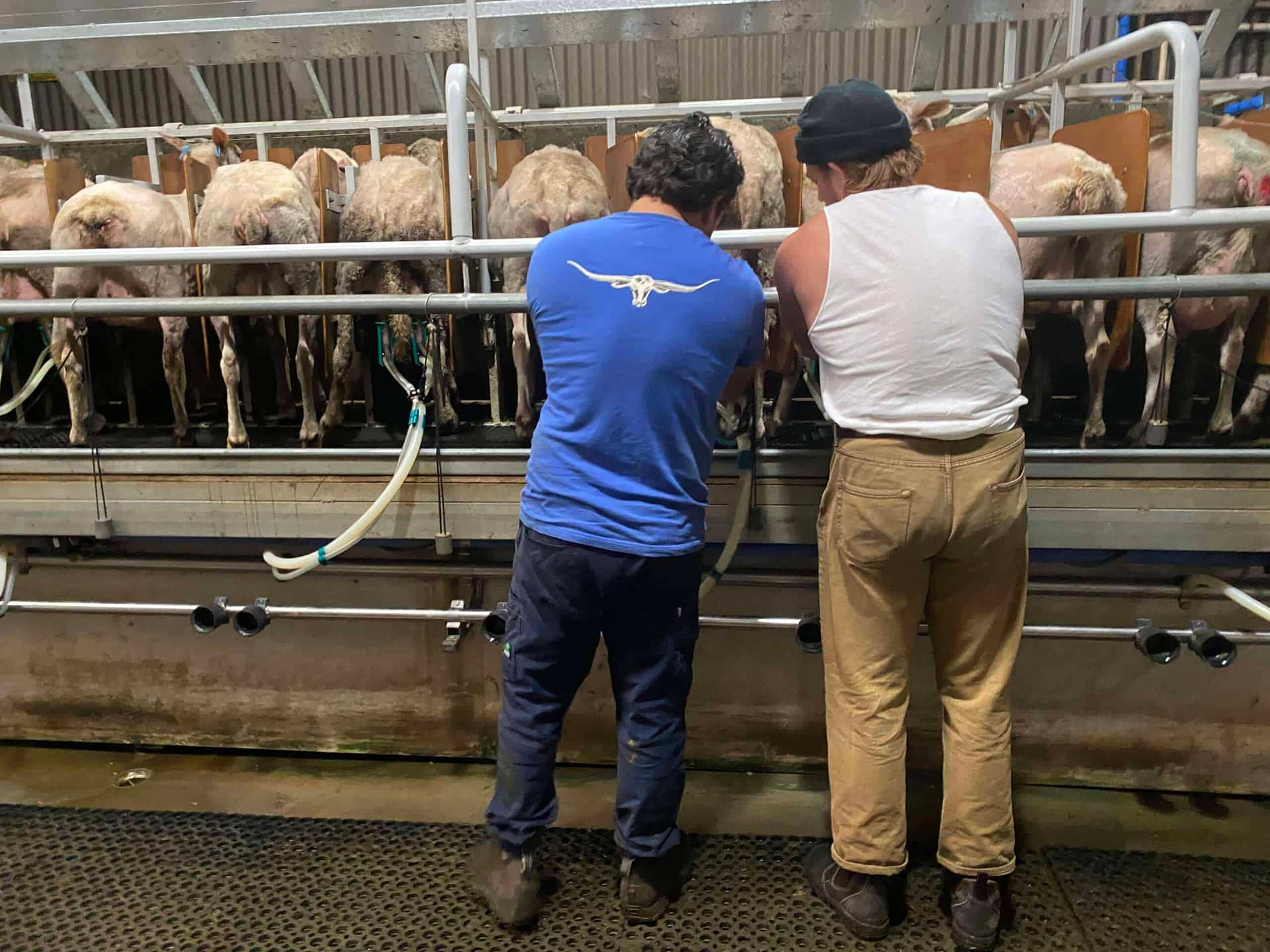 Has cheese always been your passion?
Food has always been my passion!  I remember getting in to trouble as a child asking what was for dinner, at breakfast time. I think mum thought I had a preoccupation with food – which I did! And still do….. I used to be in the wine industry. So the there is a certain synergy between the art and science of wine and that of cheese making.
What are some of the challenges COVID has had on your business?
Before Covid, 40% of our cheese went to restaurants. We had to rapidly adapt and change our business. Which we did. Fortuitously, we opened a little shop in our main street in December and also we started selling cheese on line. It has been challenging, but also good for us to consider new ways of doing things. There are some things we won't go back to. Overall, its great to see a strong push towards Australian cheese. People are considering the provenance of their food more than they have before.
Describe your typical day?
I walk to the paddock in the early morning to bring the ewe's in for miking. It's one of my favourite times of the day, when the farm is waking up and catching the first rays of early morning sun. After milking, we will have a break and the fill the vat for the days cheesemaking. There is always a lot of affinage (the maturation and care of the cheeses) to do. The day is interspersed with phone calls and emails, much like any other job and management of a small business. The ewe's are milked again in the evening and then taken back to their paddock to rest overnight.
How has production been this year?
After a very tough summer last year, we had a lot of rain over winter, which has set us up really well for lambing and spring. The ewe's are producing more milk than ever before and we are thoroughly enjoying working with such a bounty!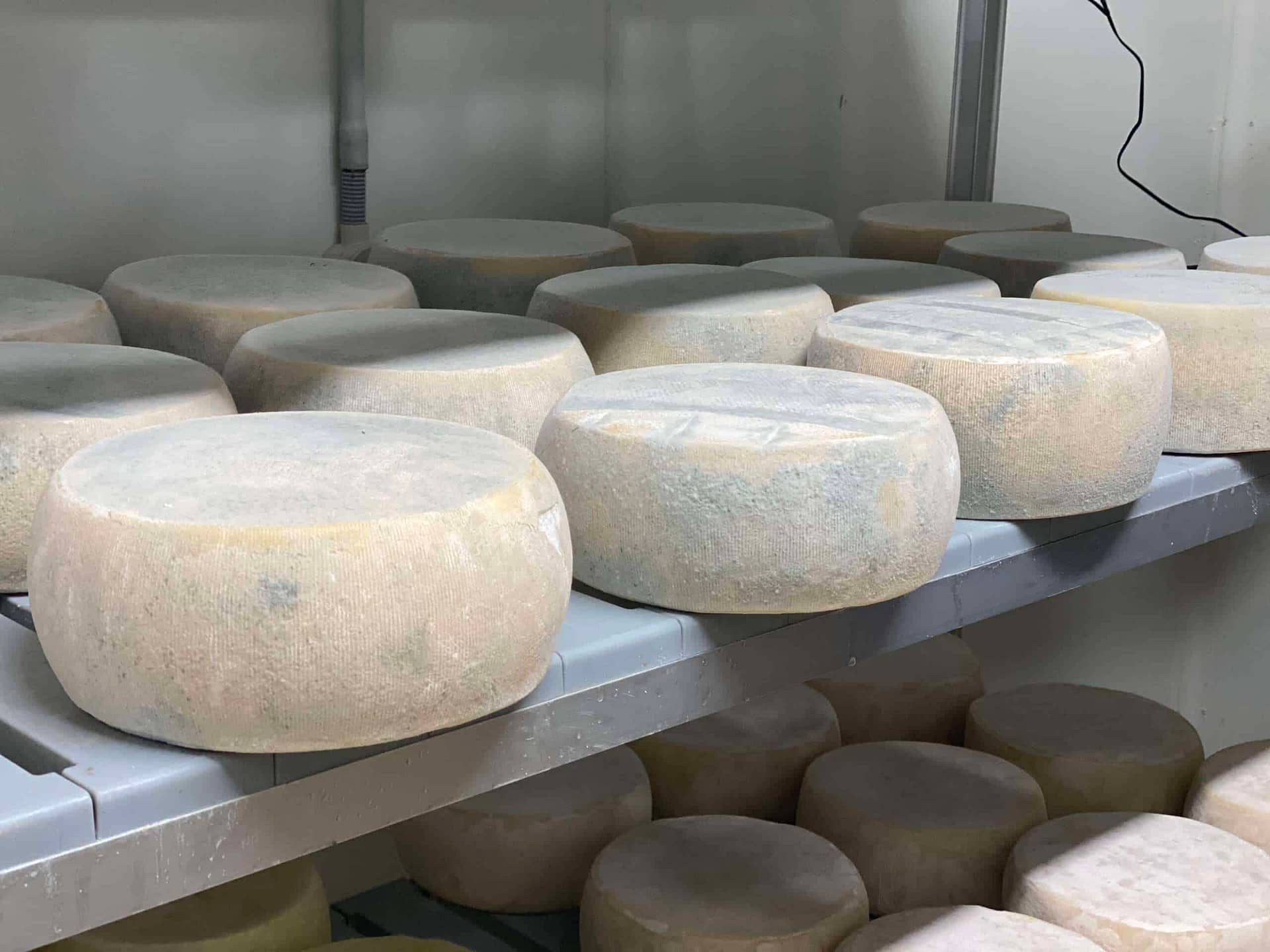 What are your biggest achivements?
Being the first cheesery in Australia licensed to make raw milk cheese is our biggest achievement! This is a totally new category of cheese in Australia, where there is no heat treatment to the milk. So none of the indigenous bacteria in the milk are altered at all.
We worked for two years with the authorities and government scientists to create a system for cheesemakers to make safe raw milk cheese. Our cheesery was used as the testing ground and countless hours were spent in consultation and development. It was mostly done by Michael, who has an excellent in depth technical understanding of the science involved and a wonderful ability to communicate. It was important that the science married up with the onfarm application.
For Australian cheese makers to now be able to make cheese reflective of their unique terroir, is a total game changer. Our soils are so ancient in Australia and our ecosystem so special, to able to produce a "taste of the landscape", in this way is unbelievably exciting!
What are you most proud of?
Being 10 years into our business! We set up our sheep dairy and cheesery totally unassisted. We bought the land, built the infrastructure, and created the systems we use every day. There were times, during the early years, when we wondered if it was all too hard, but we persisted and now, after a decade, we have a great sense of satisfaction having built Pecora Dairy from the ground up.
What are your biggest challenges this year?
Wow, where to start?! There have been a lot…..The dry and subsequent fires in the early months of the year, the 1 metre of rain we received in March in a very short time frame and then Covid….Really though we are extremely fortunate to have come through it relatively unscathed and with new ideas and energy.
What keeps you awake at night?
Lambing. We are just about at the end of it for this season, but I do find it stressful. I find it hard not to take the full weight of responsibility of the 150 odd lambing ewes on my shoulders.
But for Michael? He has recurring nightmares about sheep racing down the main street of Bowral with him in hot pursuit!
Our girls have a flagrant disregard for fences and Michael has oft received calls from neighbours about a group of naughty young ewe's walking down the road or helping themselves to a paddock not belonging to us!
Do you think your children will follow your path into cheese?
Pecora Dairy was our dream and we have no expectations of the boys coming into the business. Their life is their own. However, if they choose to, we would be delighted! There is no more excellent worker than one you've raised in the ways of the farm since they could reach the gate to open it and muster the ewes!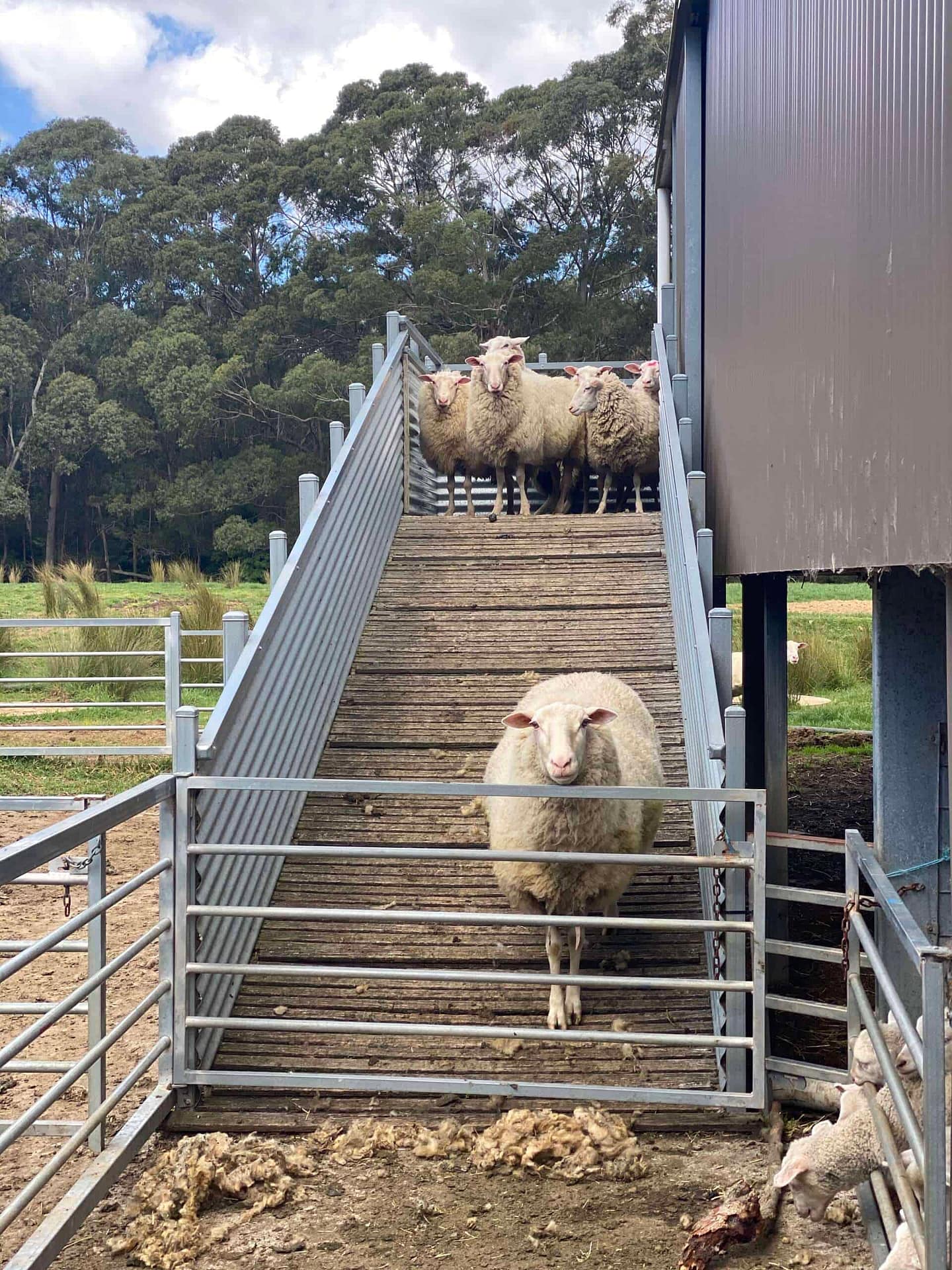 What are you looking forward to / what are your plans for the future?
We have so many! A raw milk blue is in its development phase. Both Michael and I have research projects we are working on and we have recently released a cow's milk brand, Pecora Dairy Shorthorn Series, using milk from the Whatman's family farm in Kangaloon.
We continue to work on the sustainability of the farm and are just about to install solar panels to run the entire dairy and cheesery. Soil health and ewe nutrition are also an ongoing process of management.
What is your favourite time of year on the farm?
I do love spring from a weather point of view. The way the farm comes alive with birds and animals after the depth of winter. But, spring is a truly hectic time as we manage ewes and lambs in our share milking system and start filling the maturation rooms with our raw milk Yarrawa and Jamberoo Mountain Blue. Autumn is a time where we slow down. The milk has dropped and cheesemaking is less intense. The ewe's are close to being dried off for their seasonal break and we take the opportunity to plan for the next season. And then there's winter, where, rugged up against the Robertson cold, I walk among the ewes resting in the paddock, watching their bellies swell over time and contemplate the upcoming season. The house is always warmed by the wood fire and I get time to do some cooking.
So that doesn't really answer the question does it? I think I love it all!
How do you enjoy cheese at home?
New season Fresh Curd on sourdough with mum's marmalade and a cup of tea is breakfast, soup or salad with cheese is usually lunch and pasta is my favourite dinner.   I have a bountiful supply of recipes, all heavily reliant on cheese. And of course, an endless supply of cheese toasties. I think our boys are made of those! As well as cheese weekend cheeseboards with friends and family.
What do you think the secret is to the flavour of your cheese?
Happy sheep! We love our girls to bits and care for them so attentively. In return, they have complete trust in us and produce the most beautiful sweet, creamy milk with which we make our cheese.
Do you have a favourite cheese joke?
What happened after an explosion in a cheese factory?
All that was left was de brie!
When you are not making cheese, where can we find you?
In the paddock with my camera.