Redefining American Cheese
A little more than a decade ago, the idea that the United States could produce a cheese that would proudly sit alongside the great European benchmarks at a specialist cheese counter would have been considered a joke.
A little more than a decade ago, the idea that the United States could produce a cheese that would proudly sit alongside the great European benchmarks at a specialist cheese counter would have been a joke. American cheese had a serious image problem, and it was considered a symbol of industrial evil in specialist cheese circles.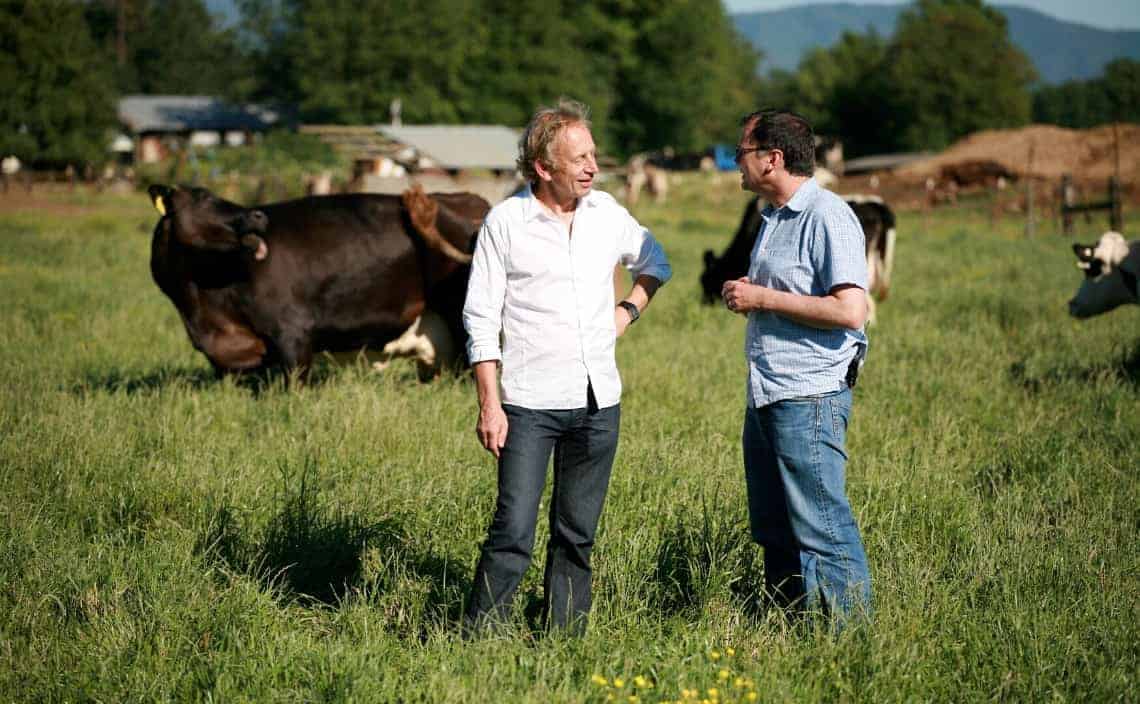 When the Puritan colonists of Massachusetts Bay Colony began making farmstead cheese in New England during the early 17th century, they established the foundations for cheddar to become the most popular cheese in the United States. Sometimes known as 'store' or 'rat' cheese, its reputation was forever changed in 1851 when a dairy farmer named Jesse Williams invented the cheese factory, producing cheddar using milk collected from nearby farms. Within two decades, traditional American farmstead cheddar became extinct, and cheesemakers became preoccupied with low-cost production. The predictable standardization that followed established America as a leader of modern efficiency and encouraged the development of the cooperative cheese movements in Australia, New Zealand, and Canada.
But in recent years, there has been an astonishing change in how the international community perceives  American artisan cheese. The catalyst for this change was an Oregon cheese from Roque River Creamery, which won the title of the 'Best Blue Cheese in the World' in London in 2003. After two years of diplomatic negotiations, Randolph Hodgson of Neal's Yard Dairy and Whole Foods UK managed to import the first American raw milk cheese to England in more than a century. It sold out within weeks.
In 2004, I was invited to visit the state of Vermont in New England to film several fledgling new dairies for my show Cheese Slices. It was a fascinating tour, and I left feeling impressed by the community focus of the cheesemakers, and their determination to develop a variety of distinctive local cheeses that would put Vermont on the international cheese map. Today, the state is home to more than 70 artisan cheesemakers — more per capita than any other state in the US.
Some of the most inspiring cheesemakers I met were those at Jasper Hill Dairy and Cellars. Established in 2002 by brothers Andy and Mateo Kehler and their partners, the farm lies near Greensboro in the picturesque rolling hills of the Northeast Kingdom, and it fulfills all the right criteria for producing interesting farmstead cheese with a genuine sense of place.
When I first visited the dairy, it was a small, struggling but ambitious family enterprise with well-researched plans for making exceptional local blue and surface-ripened varieties of cheese, using raw milk collected from the farm's herd of 45 Ayrshire breed cows. In order to meet the Federal Department of Agriculture (FDA) regulations, these cheeses had to be aged for a minimum of 60 days in a small maturation room built under the dairy. It was here that I came across a rack of grey, moldy cloth-bound cheeses maturing in a dark corner. To my surprise, I was told they were an experiment made by the local Cabot cooperative, which is well known for its industrial, vacuum-sealed cheddar.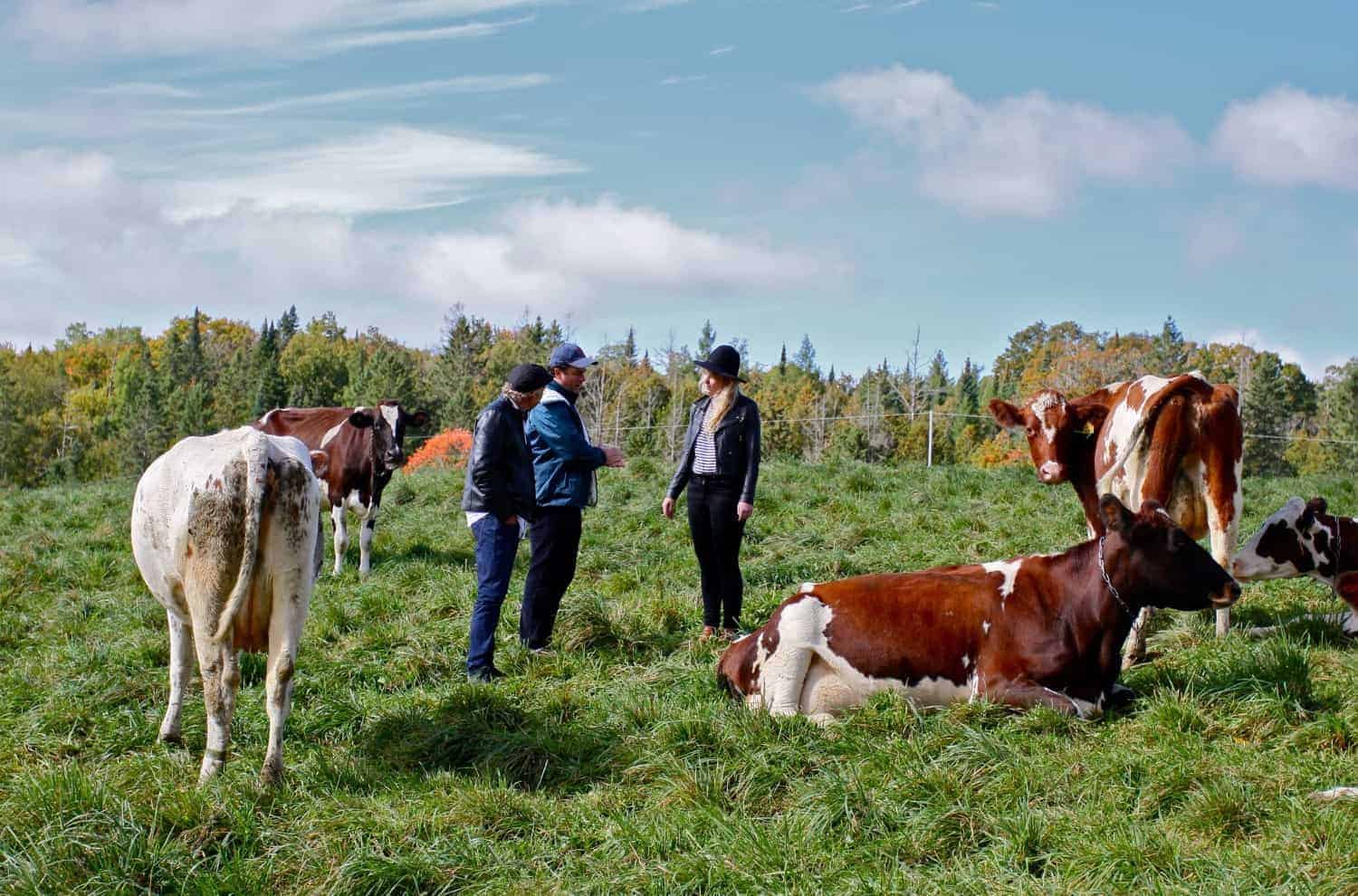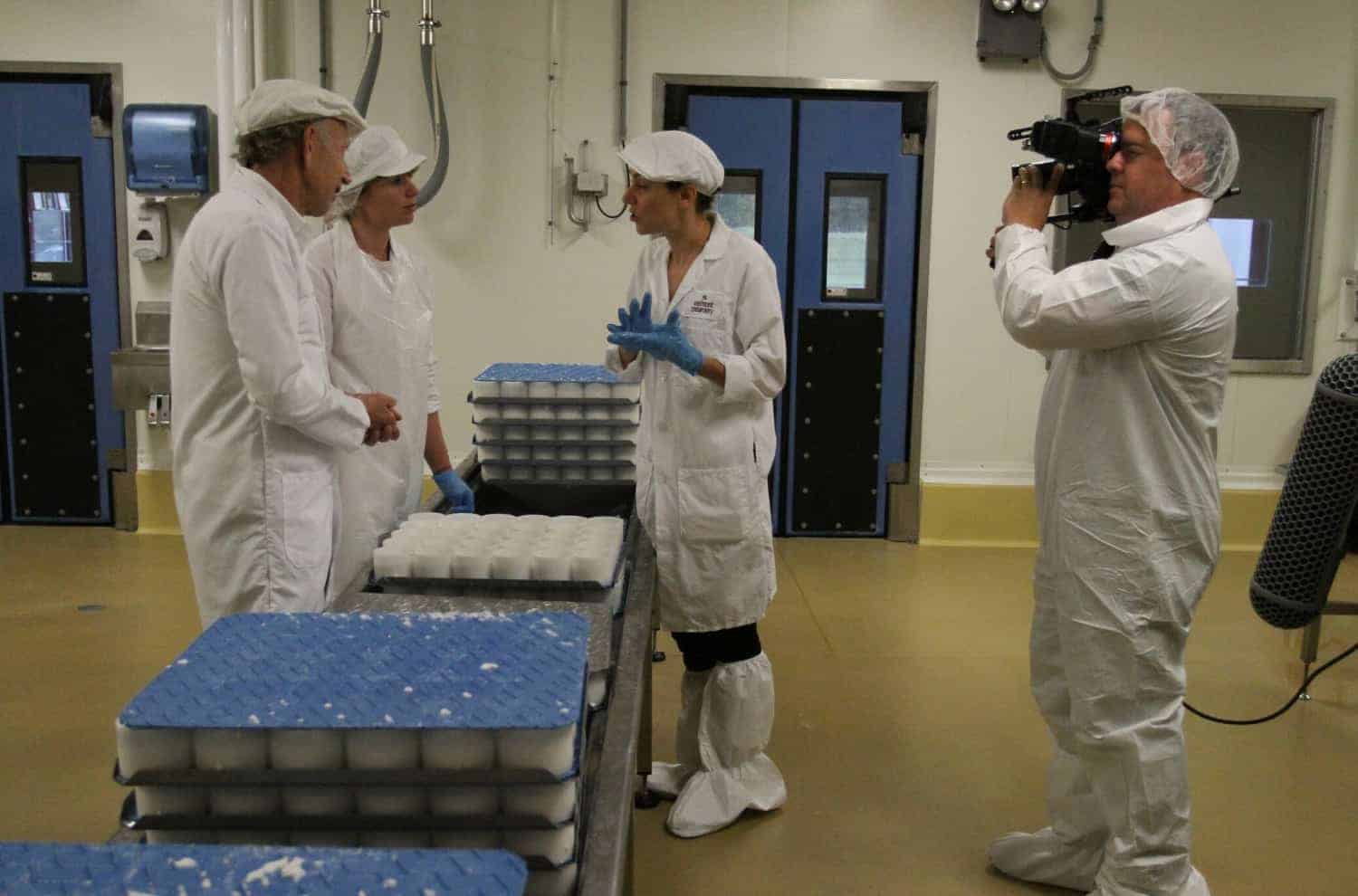 Aging this type of cheese seemed contradictory to the ethos of a farm dairy, but this cheddar was clearly different. For a start, the curds had been drained in old-fashioned round hoops rather than blocks, and they had been produced from the milk of a single farm, rather than cooperative milk from dozens of farms. The young wheels had then been transported from Cabot Dairy to Jasper Hill, where they were larded and traditionally bound with cheesecloth to seal the surface of the cheese and prevent it from drying out during the aging process.
It was a novel idea and it worked, big time. The unique, caramel sweet flavour of the moist, crumbly cheddar was a triumph. It combined the time-honored process of carefully aging cloth-bound cheddar with selected starter cultures and modern cheese-making techniques.
The Cabot Cheddar I spotted that day signified the beginning of an extraordinary partnership between an industrial cooperative and a small farmstead dairy. This collaboration would ultimately redefine the reputation of cheese making in Vermont.
When I returned to the dairy a few months ago, I was amazed to see firsthand the changes that have taken place. While Mateo maintains that the Cabot cooperative is still doing most of the heavy lifting, the brothers' generous philosophy that 'a rising tide lifts all boats' has encouraged the development of a thriving local artisan cheese scene. Most significantly, the success of the cloth-bound cheddar has enabled Jasper Hill to build one of the world's most impressive maturation facilities, which provides tangible economic benefits to the local agricultural community.
The seven concrete vaults that sit in a huge half-circle deep under a low hill next to the farm dairy cover an area of more than 20,000 sq ft. Almost 50% of the space available is now dedicated to meeting the seemingly insatiable demand for Cabot Cloth-Bound Cheddar, which is now found in good cheese shops in the USA and many other countries. An entire vault is dedicated to Jasper Hill Bayley Hazen Blue, which is still made in the original farm dairy from raw milk. The cellars also offer a centralized ageing and distribution center for fellow cheesemakers from across the state.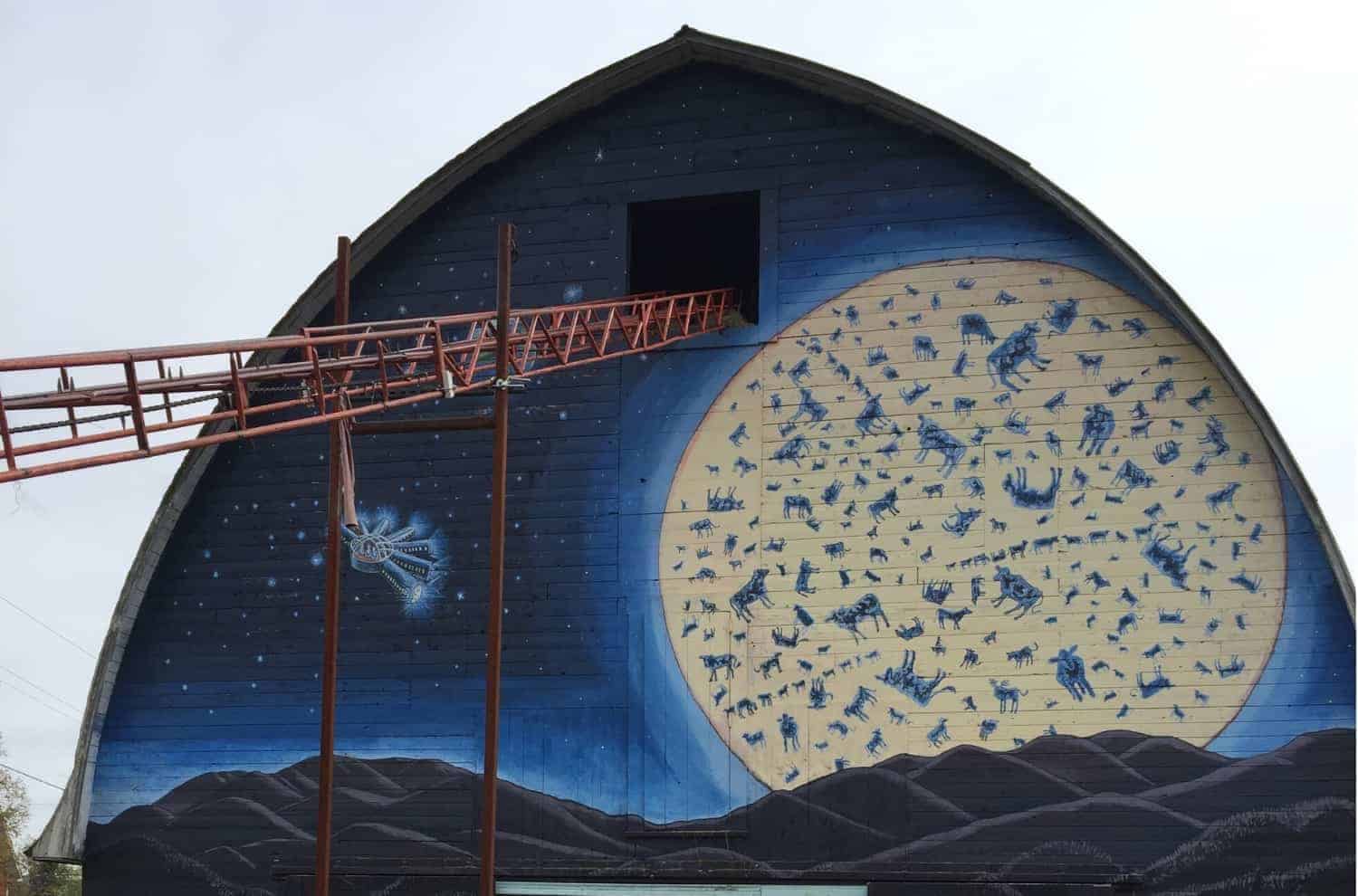 The brothers have exciting plans to expand production to new purpose-built farm dairies, where they will use proven cheese recipes developed at The Vermont Food Center in nearby Hardwick. This center currently operates as an incubation dairy for value-added products and produces the soft and creamy spruce-bound Jasper Hill Harbison, as well as a delicious new hard-cooked cheese called Alpha Tolman. These are both transported to the cellars as young cheese and then skillfully ripened before the sale. Having watched the U.S. cheese scene develop and flourish over the last few years, I am inclined to share the brothers' optimism. The future of American cheese is looking mighty good.
Raw milk cheese still lies at the heart and soul of the company's philosophy and an impending FDA  review of the 60-day ageing rule is an ongoing concern, particularly for  Jasper Hill's wonderful spruce-bound seasonal cheese, Winnimere, and its flagship, Bayley Hazen Blue.  But despite these threats, both brothers agree that their operation is past the fight or flight stage. "We are just getting started now," they told me, "and so many things are possible."
The past decade has not been without its challenges for artisan cheesemakers like the Kehlers, including a proposal last year by the FDA to ban the use of wooden shelving for ageing cheese. Each vault holding Cabot Cloth-Bound Cheddar contains five miles of pine shelving if laid end to end and this law would have spelled disaster had it passed. Fortunately, the government-backed down following enormous social media pressure and mass consumer outrage at the implications.