The Studd Siblings Interview with Prom Country Cheese
We put Burke Brandon, from Prom Country Cheese in our Studd Sibling hot seat in our recent visit to the dairy.
What gets you out of bed in the morning?
As farmhouse cheesemakers, we have a duty of care for our animals and cheeses. The commitment of 160 ladies waiting to be milked, gets us into their routine of wandering to the dairy at dawn. Making the ewes wait does not start the day well, nor does rushing them in before they are ready to rise from their warm patches of pasture. Some days, the cry of baby cheeses is stronger than the maa-baa-ing.
Has cheese always been your passion?
Since I was a young boy all I ever wanted to be was a farmer, and spent all my time with animals & plants. It was my father's passion to explore the world of cheesemaking as us kids left home, first in the kitchen before building a tiny cheesery in the bush. Bronwyn and I later left our careers of farming and cheffing to join the family business. It turns out that farming and cheesemaking have a lot in common – growing things. I took to it quickly, first specializing in cellar affinage of washed-rind cheeses. After a few trips to Europe, we started to wonder about cheesemaking with sheep milk. The first trial from one of our ewes convinced us straight away that we had to follow that path, and we naturally combined the two from that point to build our sheep herd and establish our first commercial dairy farm.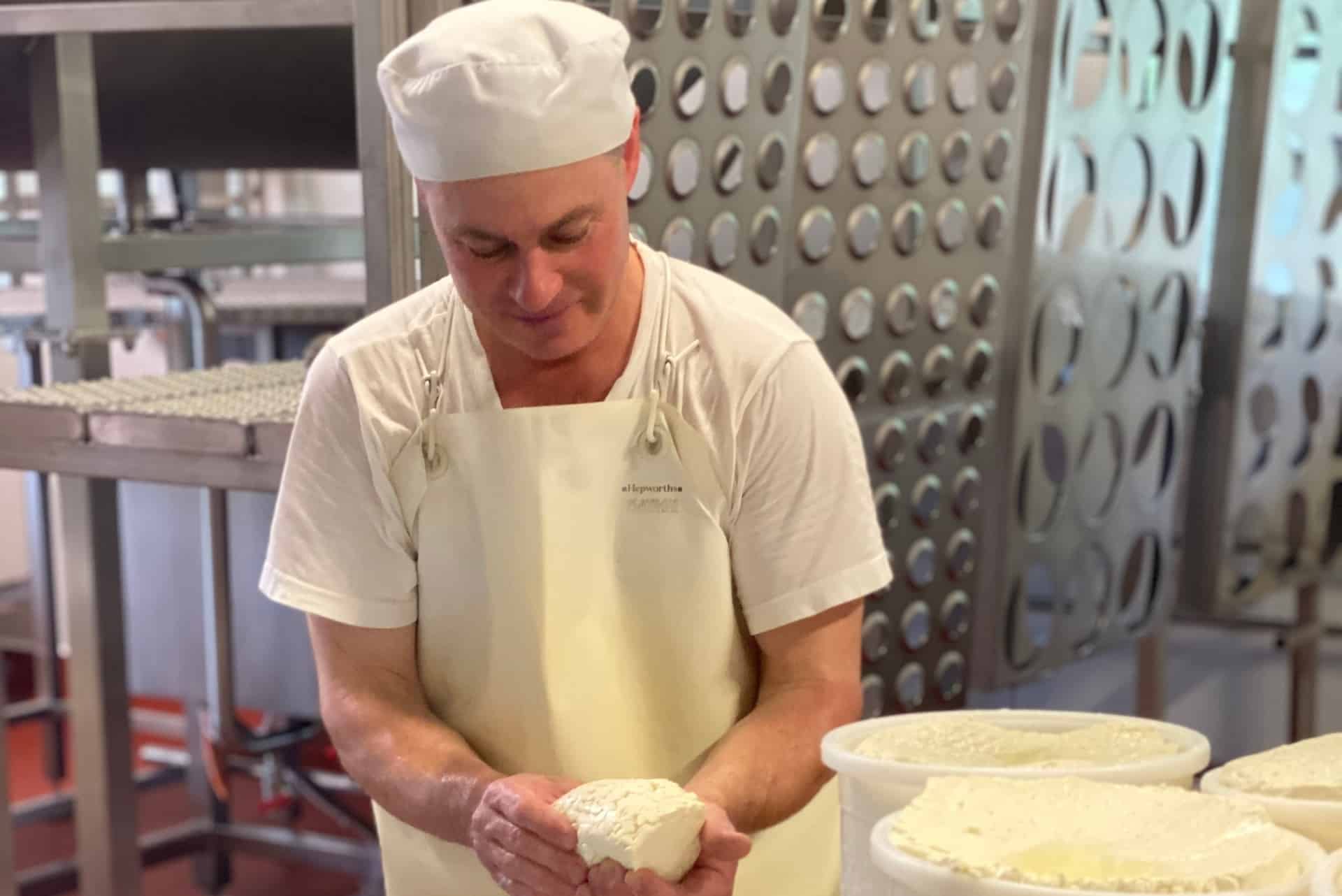 What are some of the challenges COVID has had on your business?
The biggest challenge has been uncertainty. Cheese usually needs to be made months in advance of customers needing it. We used to have a pretty good idea of what to make when, but with many of our usual customers closing indefinitely, we had to adapt quickly. We can't just turn the milk tap off. Processing all the milk from our dairy comes with the obligation to do something viable with it. That is an advantage of making a variety of cheeses, so we started making cheeses that keep for longer. That's when we decided it was a good time to launch into making raw milk cheese, which has a minimum maturation time of 5 months. Since then we have been making less cheese for the local area (typically for tourism and restaurants), and more for online sales, mail order, and other regions.
Describe your typical day?
The nature of a small farm business is we have very diverse roles every day. Between the farm, cheesery, farmgate shop, and office, we constantly change boots, hats, and our mindset! We live on the farm of course so it is a short stagger bleary-eyed to turn yesterday's cheese and collect the milk tanker en route to the dairy. We start the milking machine with a cuppa in hand, and have a very slow-food bowl of muesli with raw milk while the ewes load and unload from the bail. We also feed any bottle lambs during milking. As soon as milking is finished, the ewes take themselves away to their day pasture while we clean up the dairy, then walk out and cart the milk up the track to start making cheese, after having a good scrub up.
By skipping the pasteurizing step, cheesemaking is fairly quick, finishing up mid-afternoon. I then tend other cheeses in the cellars between turning today's cheese, then head out to the paddock to find sheep for milking again around 4 pm, which takes around 2 hours if all goes well. After dinner, the new cheeses need their final turn for the day. Being able to share our work is essential, overlapping jobs and relying on each other to take over while one goes off for something like meeting a courier or customer.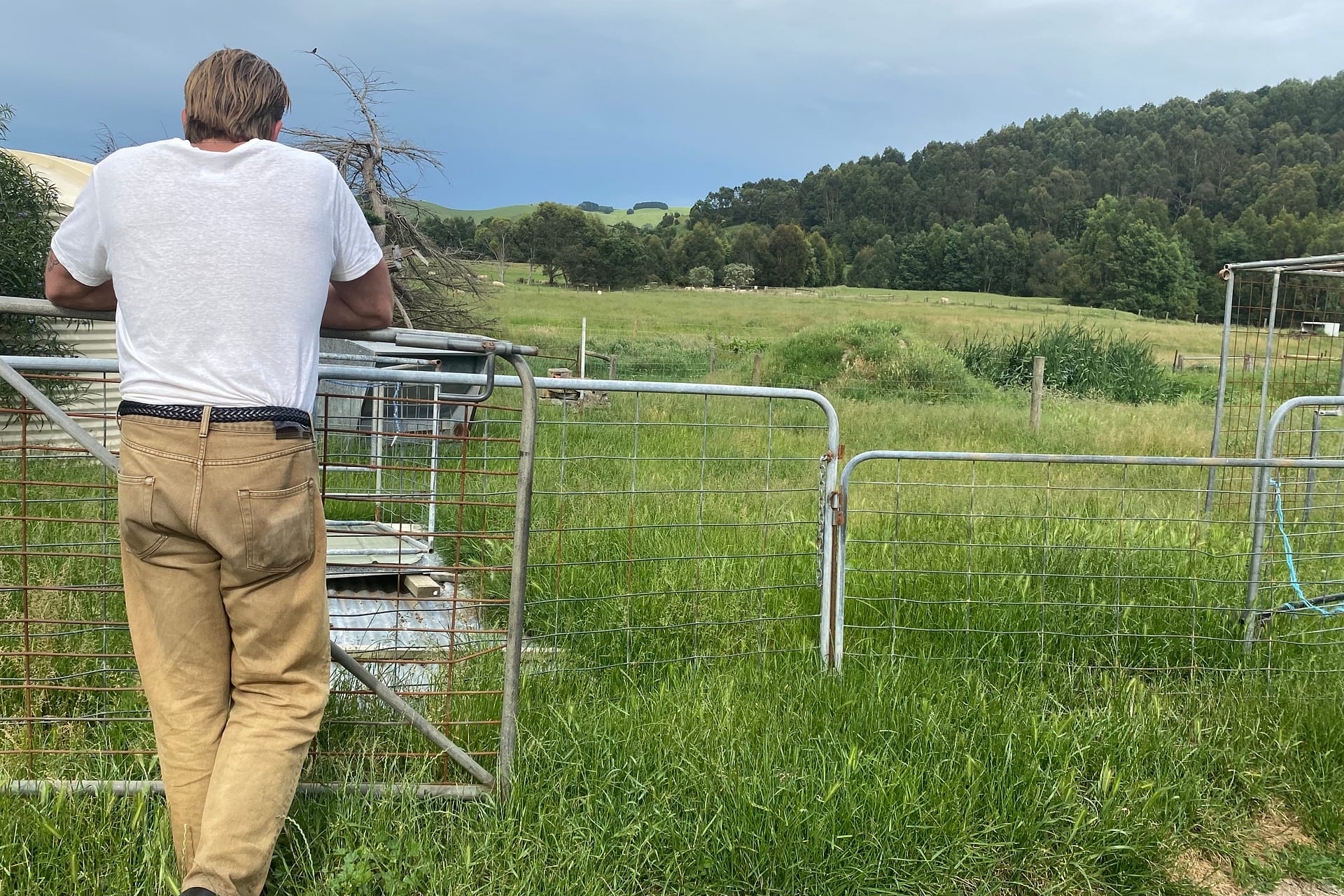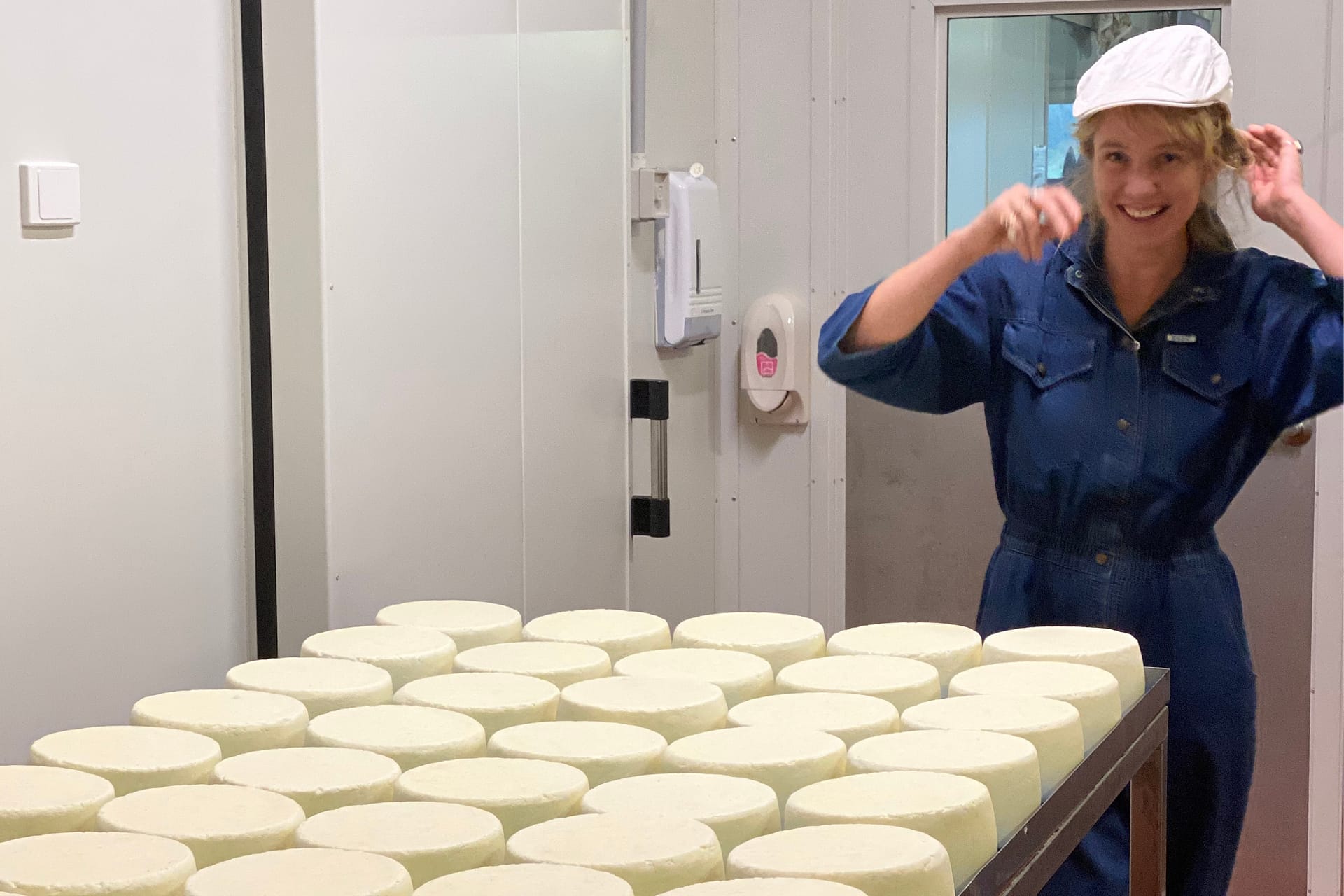 What have been your biggest achievements?
Every year seems to have its own challenges and milestones as we strive to make improvements in our animal genetics, infrastructure, efficiency, and product development. The most influential was getting our new custom-designed cheesery built on this farm in 2014, allowing us to work entirely from home instead of transporting milk to my parent's factory. It made a huge difference in our time management.
In cheese, our next big achievement was developing the current version of Venus Blue by using in-house cultures isolated from our raw sheep milk. This transformed texture and flavor in the curd compared to using European starters, making it unique to our environment. At that time we still needed to thermize milk for cheesemaking. Venus Blue and our other regionally-inspired sheep cheeses using native herbs or farmhouse-made ash, all helped surpass our past success with goat milk cheeses in competitions. We realized that our sheep milk cheeses were standing their own as world-class products, and developing a reputation based on fresh, pasture-fed milk.
Our ultimate achievement has now been successfully developing, making, and releasing our raw milk cheese, 'Moyarra'. It has been a long road of paperwork, plans, trials, and testing, but we are thrilled with the result and response from our supporters.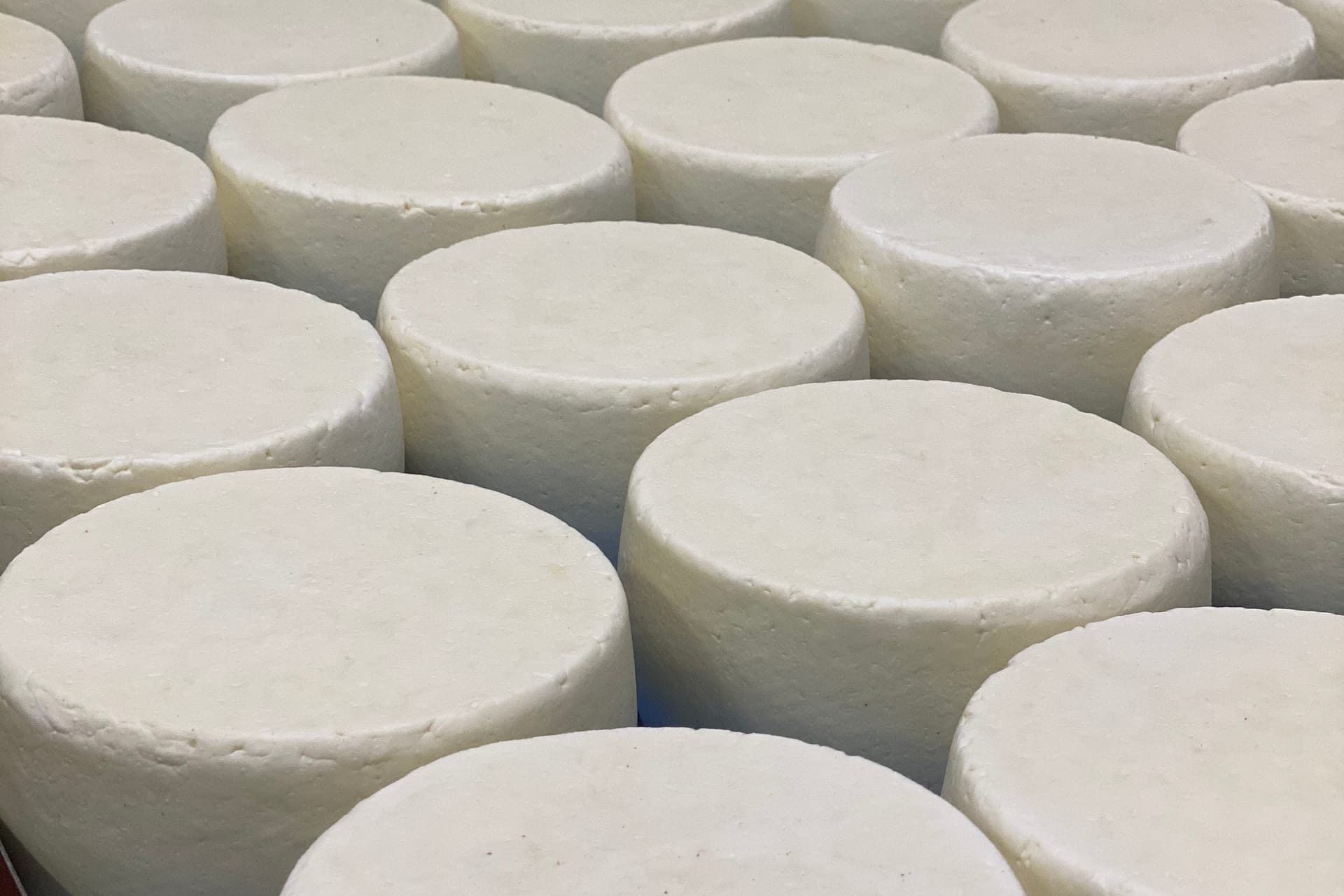 How has production been this year?
With a shortage of labor during covid, we left more ewes to rear their lambs for longer than usual, leaving less milk for cheesemaking but stronger lambs, and less work to hand feed them. It was also a very wet, cold Winter and Spring, so the flush of pasture and milk came late. With lower milk volumes and changing demand trends, we have focussed on making cheese to order, mainly blue, soft, and raw milk cheese.
What are you most proud of?
Family. Without the support and encouragement of the family towards making things happen, particularly my wife Bronwyn working by my side, I wouldn't be where I am today. I'm also incredibly proud of our soils, landscape, environment, and amazingly resilient, productive animals that enable us to do what we do. Our small, humble flock of sheep is at the core of our whole operation.
What are your biggest challenges this year?
In these challenging times, there are as many new opportunities as hurdles. Our biggest challenge, apart from the perpetual next batch of cheese, has always been keeping on going generally, balancing the seas of sustainability, production, people, mother nature, and maintaining quality.
What keeps you awake at night?
We sometimes work until after midnight to get the day's work done (like answering blog interviews 😉 … but when I go to bed I sleep! Every day brings another breakdown, drama, or loss, but we always deal with it one way or another. We just take one day at a time and worry about tomorrow's challenges as they happen.
Do you think your children will follow your path into cheese?
Our son and daughter are our biggest cheese fans, but they are smart enough to see that there are easier ways to make a living than the manual labor required to run a cheese farm. You just never know where their hearts will lead them in the future.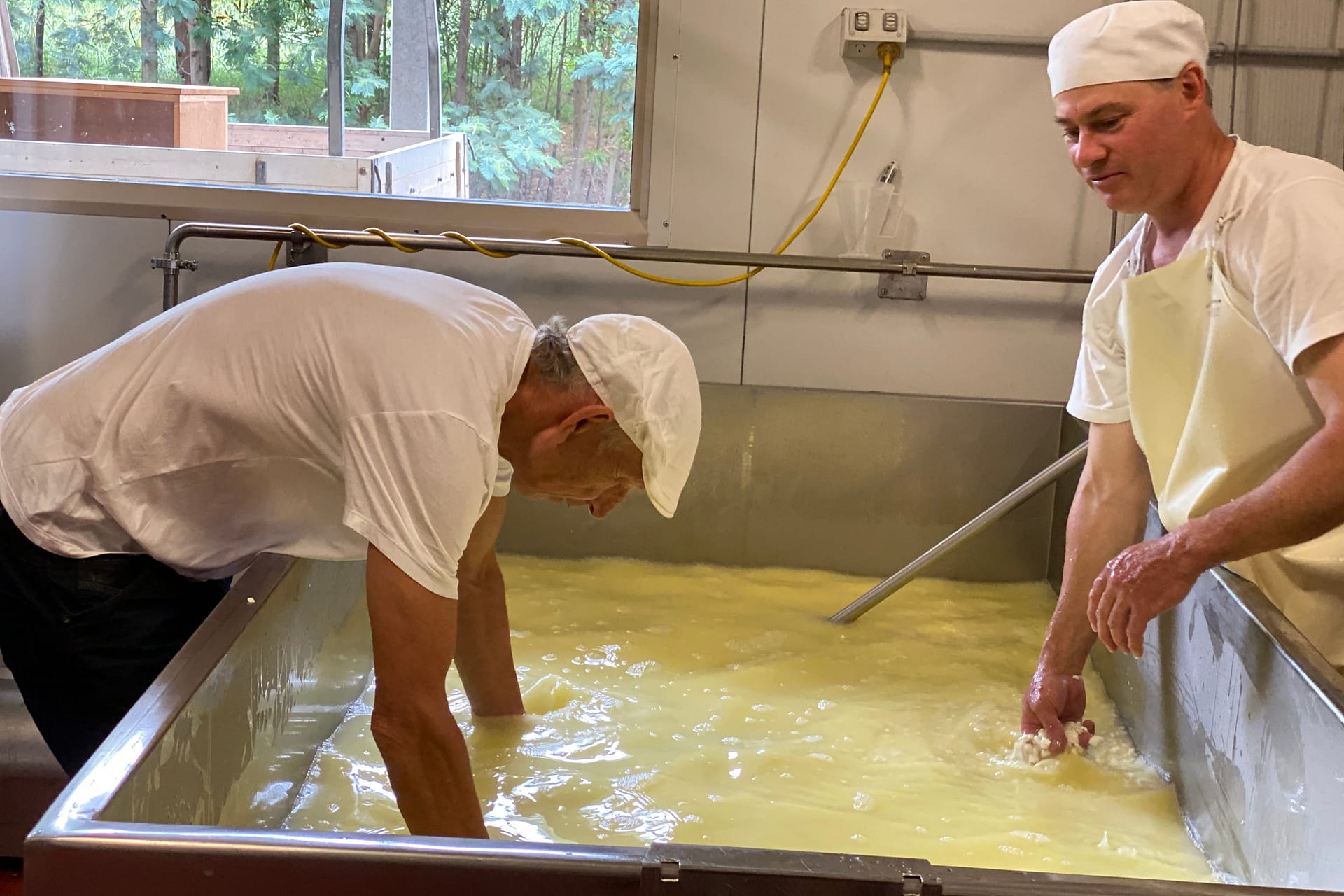 What are you looking forward to / what are your plans for the future?
We have spent the last 20 years doing whatever it takes to make our cheese dreams come true, and achieved everything we aspired to in our craft. It is now time for us to take a slower path, focus on quality over quantity, fine-tune what we already do well, simplify and continue improving sustainability. I will always want to pursue my creativity, but after all this time have tried most cheese experiments I wanted to do. I will never stop learning about the complex world of cheese.
We are starting to think about finding a successor(s) to pass on our passion & experience to, who can take what we have created to the next level. So if you hear of a budding farmhouse cheesemaker who has the energy to carry on our family's legacy, we'd love to hear from them!