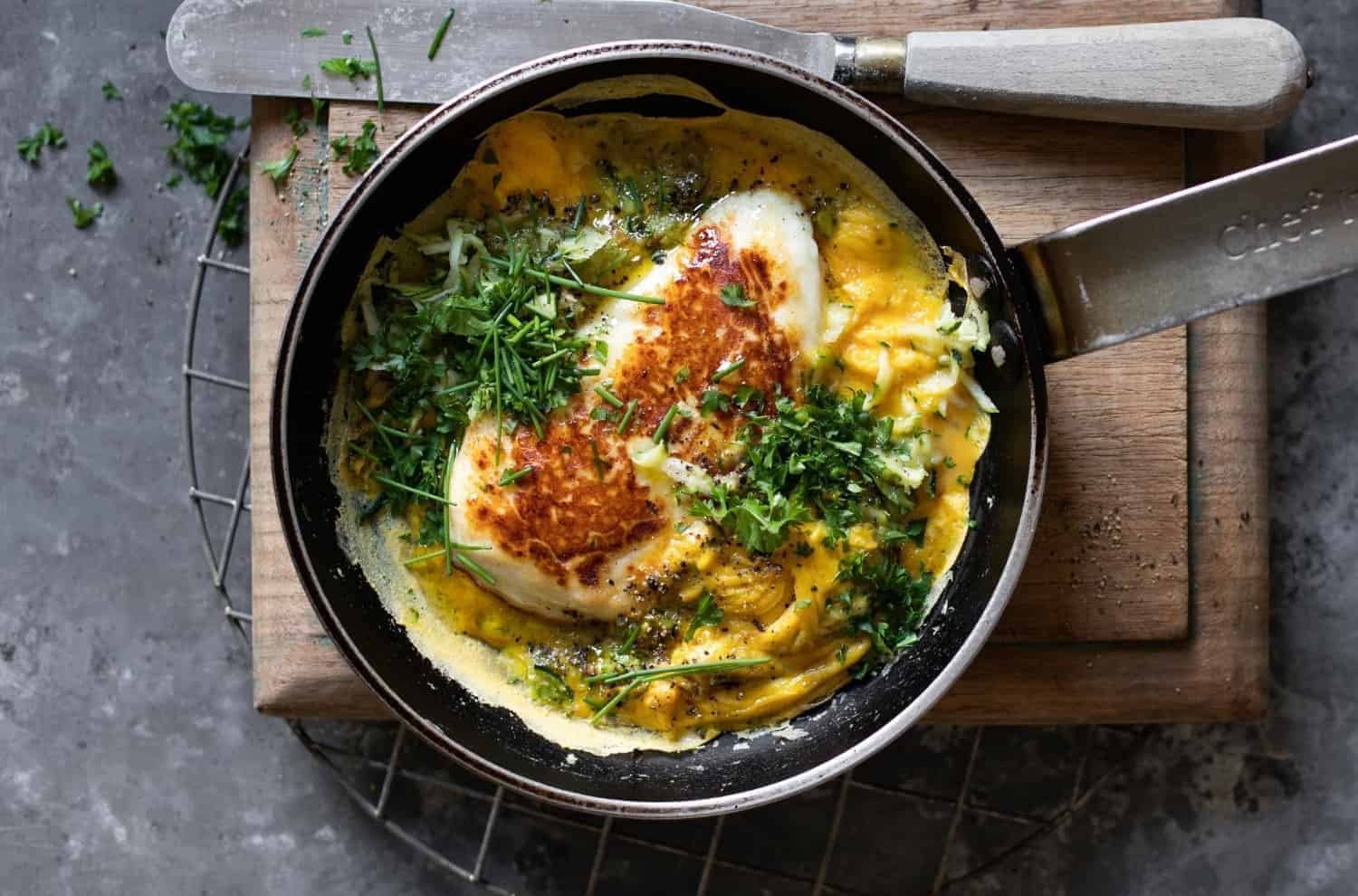 Halloumi Omelette with Fresh Herbs
Pan fried halloumi with eggs & herbs – an eggcellent way to start your day!
Ingredients:
1 grated zucchini / courgette
2 free-range eggs, beaten and seasoned
Fresh herbs eg. curly parsley and chives, chopped
Method:
Pan-fry halloumi in a nonstick pan with grated zucchini until golden.
Pour in 2 beaten eggs, ripple them around the halloumi, cook until lightly set.
Finish with chopped curly parsley and chives.