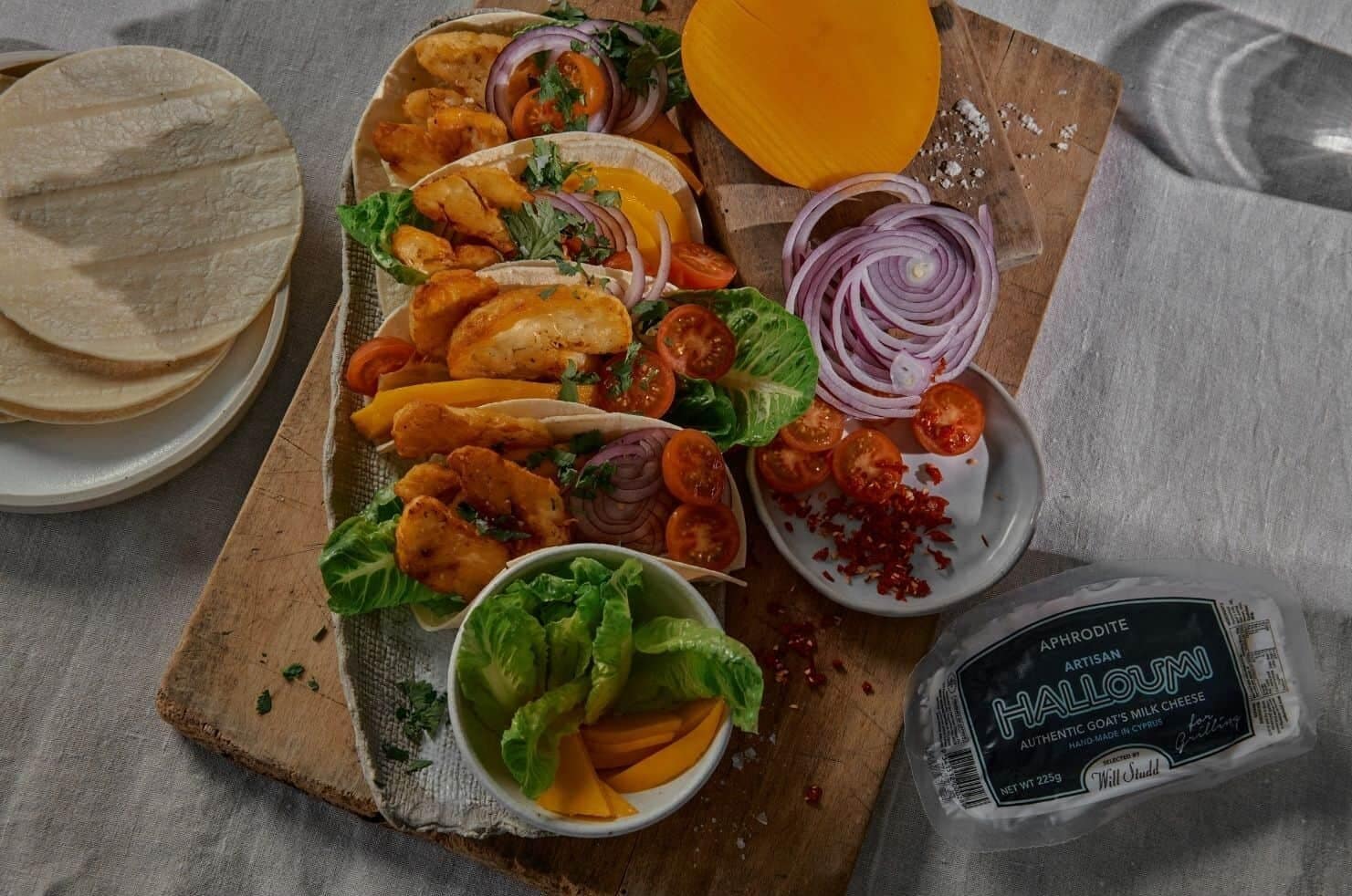 Halloumi Soft Tacos with Mango Salsa
A uncomplicated, meat-free taco recipe tailored for a warm evening.
Ingredients:
1 mango, diced
½ red onion, finely diced
3 tbsp fresh cilantro/coriander leaves, chopped
1 mild red chilli, deseeded and finely chopped
1 tbsp extra virgin olive oil
Sea salt and freshly ground black pepper
4 mini corn tortillas
Iceberg lettuce, shredded
Cherry tomatoes, halved
Method:
Combine the salsa ingredients – mango, red onion, coriander/cilantro, red chilli, olive oil – and season. Set aside.
Slice Aphrodite Halloumi. Heat a non-stick pan to medium heat, add halloumi and cook for approximately 1-2 minutes on either side or until golden brown.
Spoon some of the mango salsa onto the warmed or lightly grilled tortilla/ taco. Layer with lettuce and tomato as desired and top with hot halloumi.
Serve immediately.