How to Pair Cheese with Cider
The cider market in Australia and New Zealand has exploded with bottle-shop shelves have growing with a bewildering array of ciders from all corners of the globe. We can't, it seems, satisfy our raging thirst for fermented apple juice.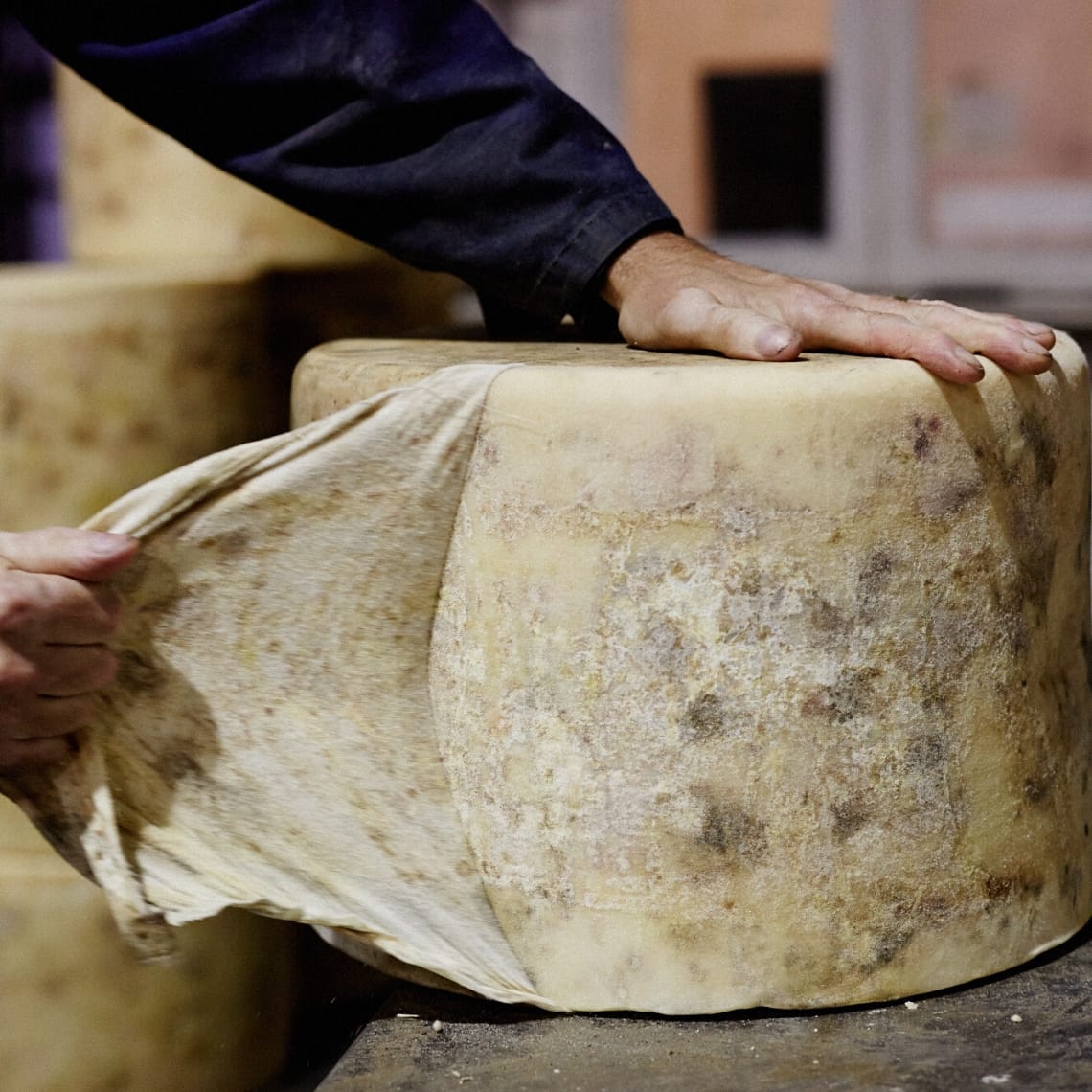 ENGLAND – THE WEST COUNTRY
THE CHEESE
Vintage Clothbound Farmhouse Cheddar
It is becoming increasingly difficult to find English Farmstead Cheddar matured the traditional way under cheesecloth. Changes in EU regulations over the control of naturally occurring cheese mite, as well as vacuum packing and modern "quickie" sweet helvetica starters have encouraged many dairies to switch to less labour-intensive production maturation methods in recent years.
This Farmhouse Cheddar is one of the rare exceptions. It is hand made on the farm in the rolling green hills of the West Country and, after grading, is carefully matured under cloth for at least 18 months. The cloth wrap provides a natural protection for the cheese, and also allows the rind to breathe and release moisture. The result is a classic Cheddar bursting with evocative flavours, with a firm, open and moist texture, an aging earthy aroma, and a lingering tang.
THE CIDER
2010 Sheppy's Vintage Reserve Oak Matured Somerset Cider
The Sheppy family have been making cider in Somerset for over 200 years, the last four generations at their orchard and farm near Taunton. This strong (7.4 per cent alcohol), medium-sweet cider made from traditional English apples such as Kingston Black and Yarlington Mill, is, in many ways, the 'grand cru' or 'reserve' of the range, matured for at least six months in big oak barrels before bottling. It has a dark. burnished gold colour, a nutty, savoury aroma and tongue-hugging, pleasingly bitter tannin. It tastes stunning with the cheddar: the cheese's sweet tang dissolves the cider's bitter edges and reveals an explosion of sweet apple flavour on the tongue.
FRANCE – NORMANDY
THE CHEESE
Le Conquerant Camembert, Pays d'Auge
Genuine Camembert de Normandie is made only from raw, unpasteurised milk under AOC regulations and is said to smell like old cauliflower and the feet of God when fully mature! Unfortunately for cheese lovers it's not available for sale in Australia but the flavour of Le Conquerant runs a close second. Made in the Pays d'Auge region of Normandy its secret lies in the use of a special starter culture, and the way it is matured in a traditional wooden box. We deliberately chose a young semi-mature cheese that still had a chalky centre sandwiched between its soft and bulging edges because this is the traditional way to enjoy sparkling cider and Camembert in the region.
THE CIDER
2010 Etienne Dupont Cidre Bouché Brut, Pays d'Auge
The Duponts are another old cider-making (and calvados-making) family, located in Normandy, where they own 30 hectares of apple orchards. This wild-fermented, unfiltered, bottle-conditioned traditional cider has a moderate alcohol strength of 4.5 per cent, and is made from aromatic local apples such as Binet Rouge and Bisquet. It is cloudy, has a soft, creamy mousse (like a Cremant champagne), and powerfully funky aromas of rustic apples and even a hint of cheese. It's on the drier end of the taste spectrum (some Normandy ciders can be much sweeter), and this helps it match perfectly with the soft, chalky texture of the Camembert. It's a fantastic, complex marriage of flavours.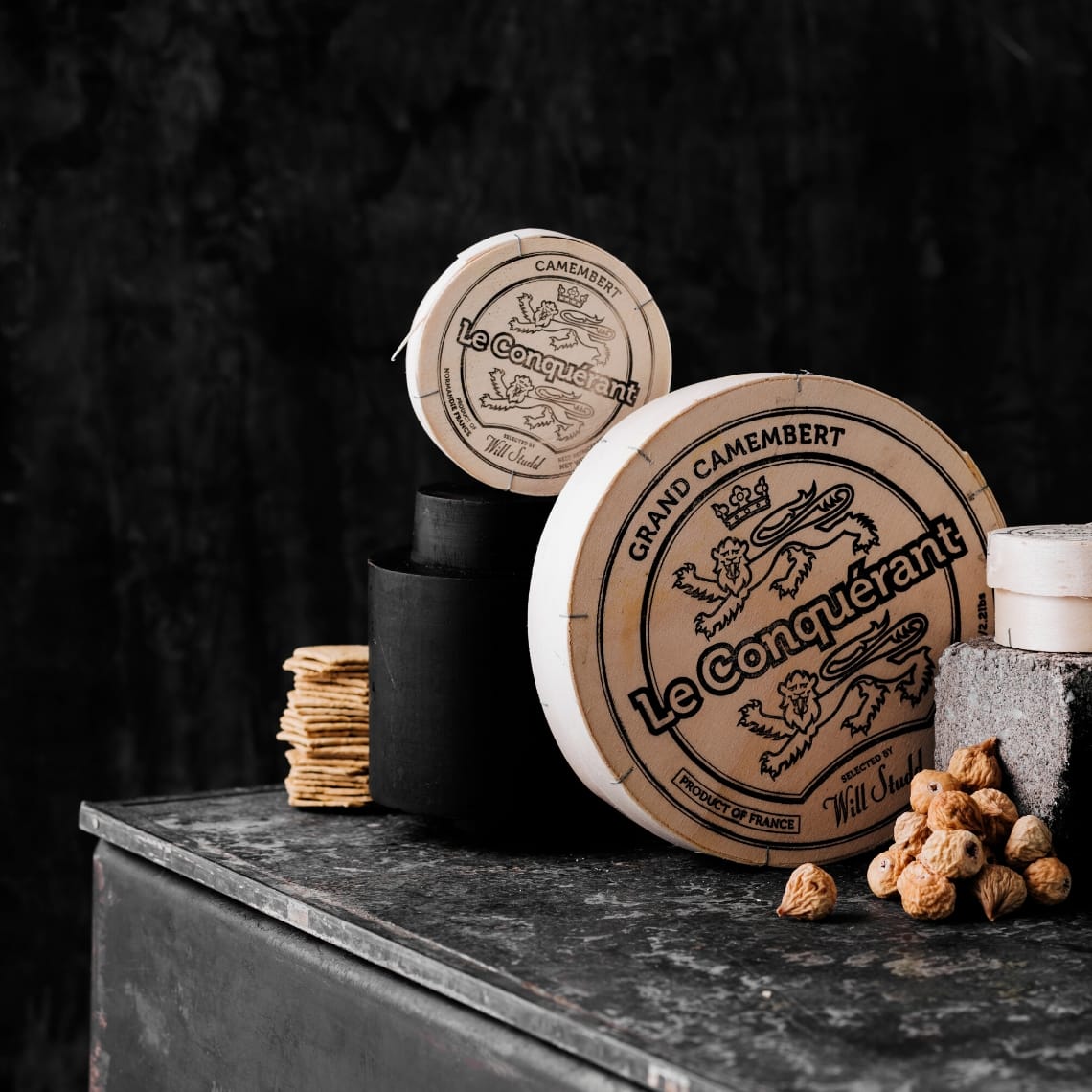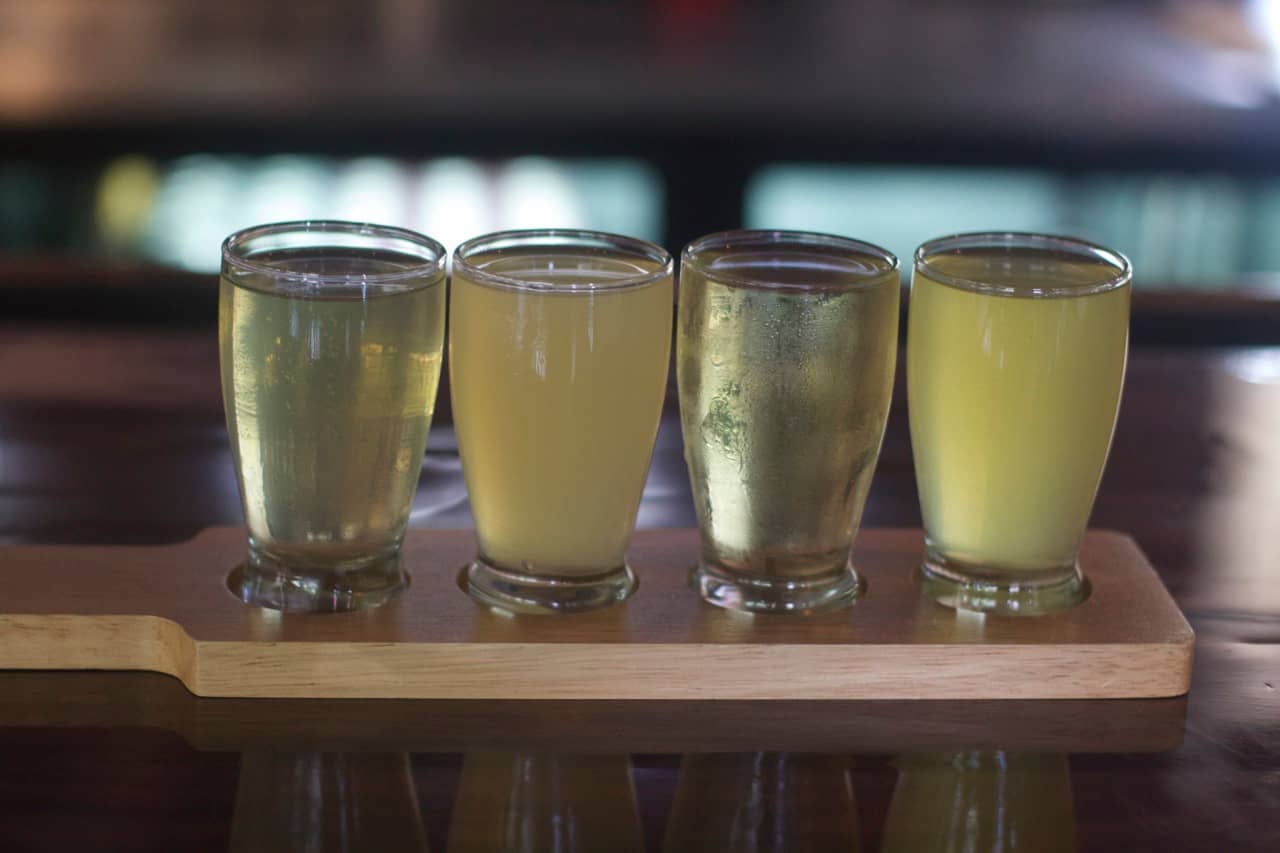 SPAIN – BASQUE COUNTRY
THE CHEESE
Pata de Mulo Curado, Leon
The name of this rare traditional cheese from Leon in the northern plateau region of Spain literally means 'Mule Leg'. Made from the whole milk of Churra and Castellana sheep for just a few months of the year it is shaped into various sizes of brick before being aged on wooden shelves in damp cellars for a minimum of four months. Beneath the natural dusty grey rind lies a very dense, concentrated ivory-coloured cheese with a distinct 'meaty' flavour balanced by salt and light acidity. We could not help thinking that the flavour is perhaps another reason for the name?
THE CIDER
Riera Sidra Natural, Asturias
Cider produced in Asturias and other parts of the cooler coastal Basque country in northern Spain is quite unlike cider from England or France: it's usually still, very dry, almost sour and astringent, like chewing on an apple core. It's traditionally served using a technique called 'el escanciado': the cider is poured in a thin stream from a bottle held high above the glass, creating a temporary fizziness in the drink. We tried this technique (which is fun but rather messy) and found it opened up intense apple fruit flavours in the cider – intense flavours that worked extremely well with this powerful, dense cheese.