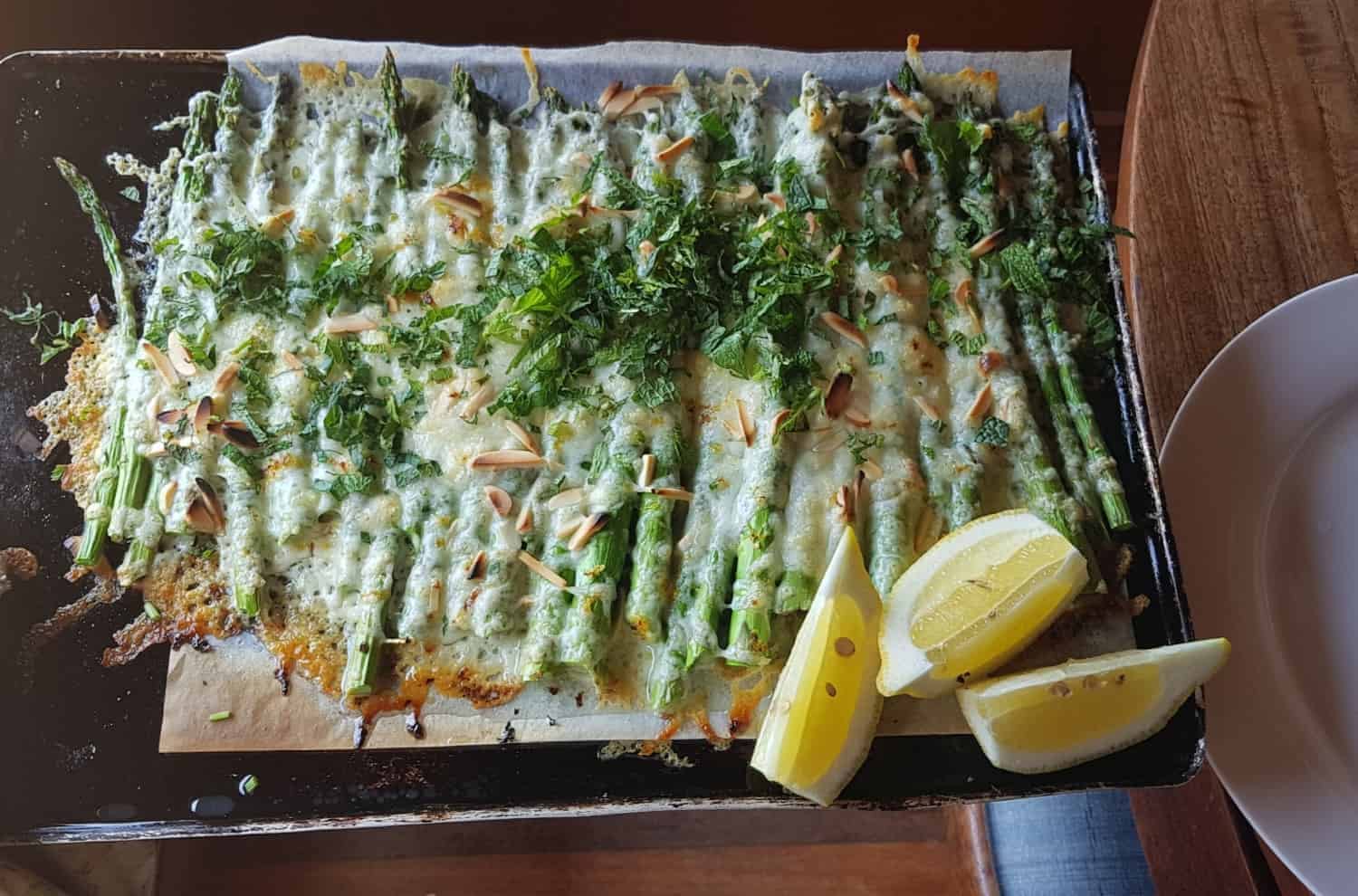 Crispy Kefalotyri Saganaki on Asparagus
Yumi Stynes decided to write a simple recipe for us. This is how she makes her asparagus yummy!
Yumi Stynes (Author of Zero Fucks Cooking) dreamed up this recipe and shared it with us! Known for her signature attitude of delicious food with the least amount of effort, this recipe certainly sings this! It is perfect for a weekend lunch or entertaining.
Ingredients:
3 x bunches of trimmed Asparagus
lemon and lemon zest
handful slivered almonds, toasted
Method:
Pre heat grill.
Grate Kefalotyri over asparagus. Grill on high for 5 mins (no longer!)
Add lemon zest and slithered almonds. Top with mint and a large squeeze of lemon. YUM YUMI.