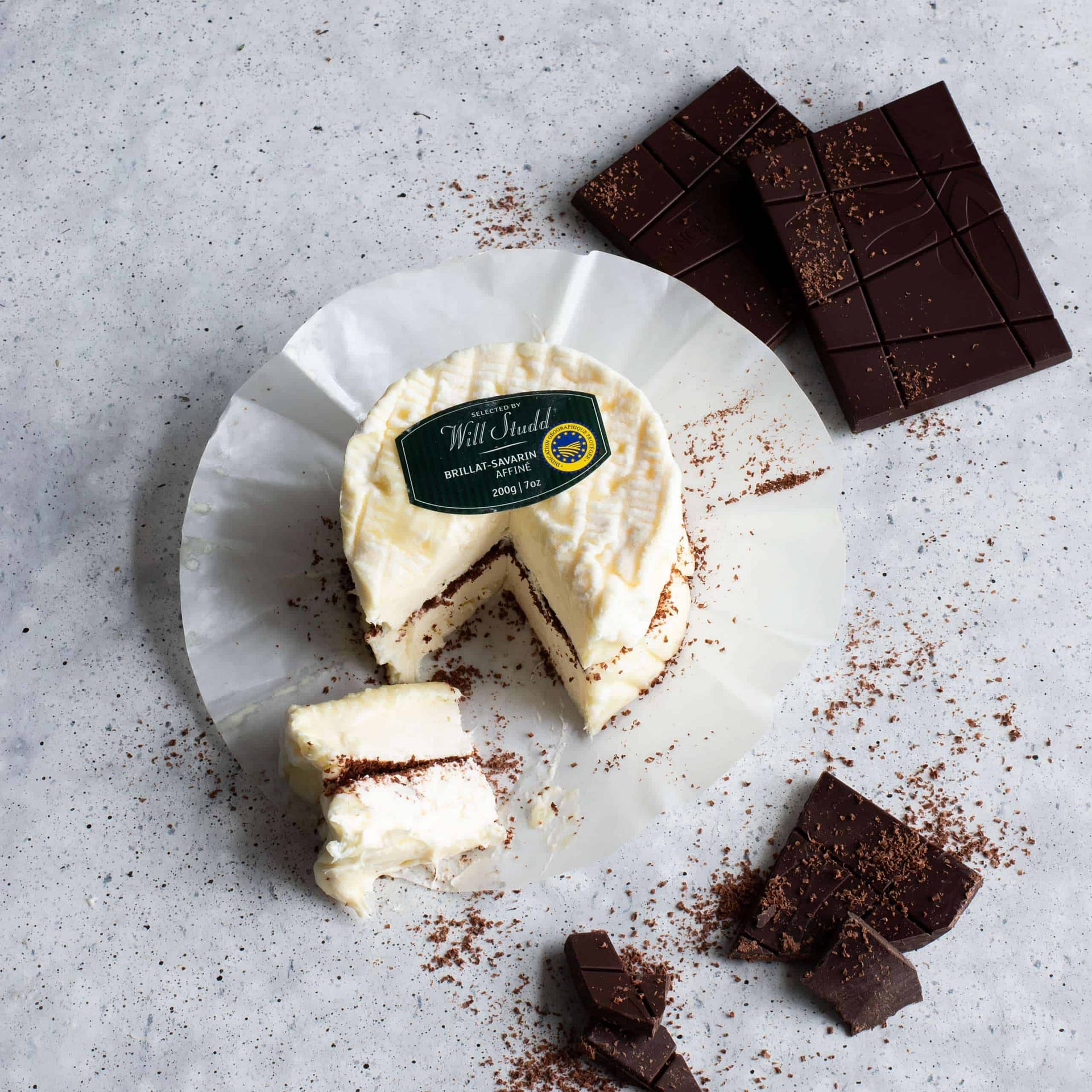 Styling by Kirsten Jenkins.
Triple Cream Cheese with Shaved Chocolate
Chocolate & cheese are one of life's greatest joys. Combined, and you have a winning combination.
The creaminess of the Brillat plays off beautifully with the bitterness of the chocolate. We make this at Easter or a dinner party dessert.
Ingredients:
Shaved Dark Chocolate or Milk Chocolate
Method:
Finely shave dark chocolate and set it aside in a bowl.
Cut cheese in half horizontally.
Put chocolate on one side of cheese and sandwich cheese together. Serve immediately.