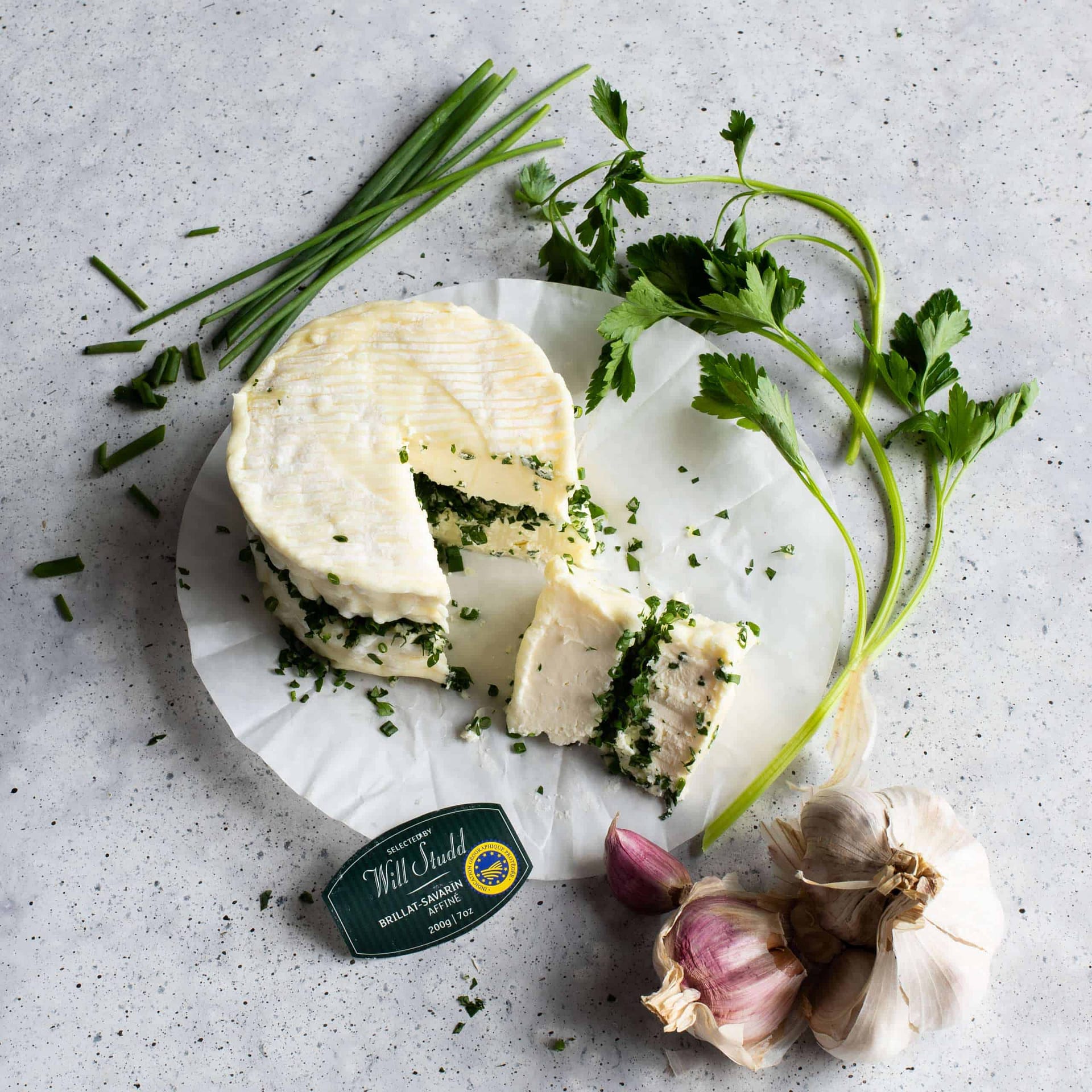 Styling by Kirsten Jenkins.
Triple Cream with Herbs and Garlic
A delicious new way to enjoy your Brillat and takes just a few minutes to prepare.
Ingredients:
1 garlic clove, crushed
¼ cup of flat leaf parsley, finely chopped
1 tbsp finely sliced chives
ground black pepper
Method:
Cut through the cheese horizontally to produce two halves.
Combine garlic, parsley and chives in a small bowl. Season with freshly cracked pepper.
Spoon the herb mixture onto one side of the cut cheese. Sandwich with the remaining half to enclose.
Serve immediately or refrigerate to allow flavors to develop further.