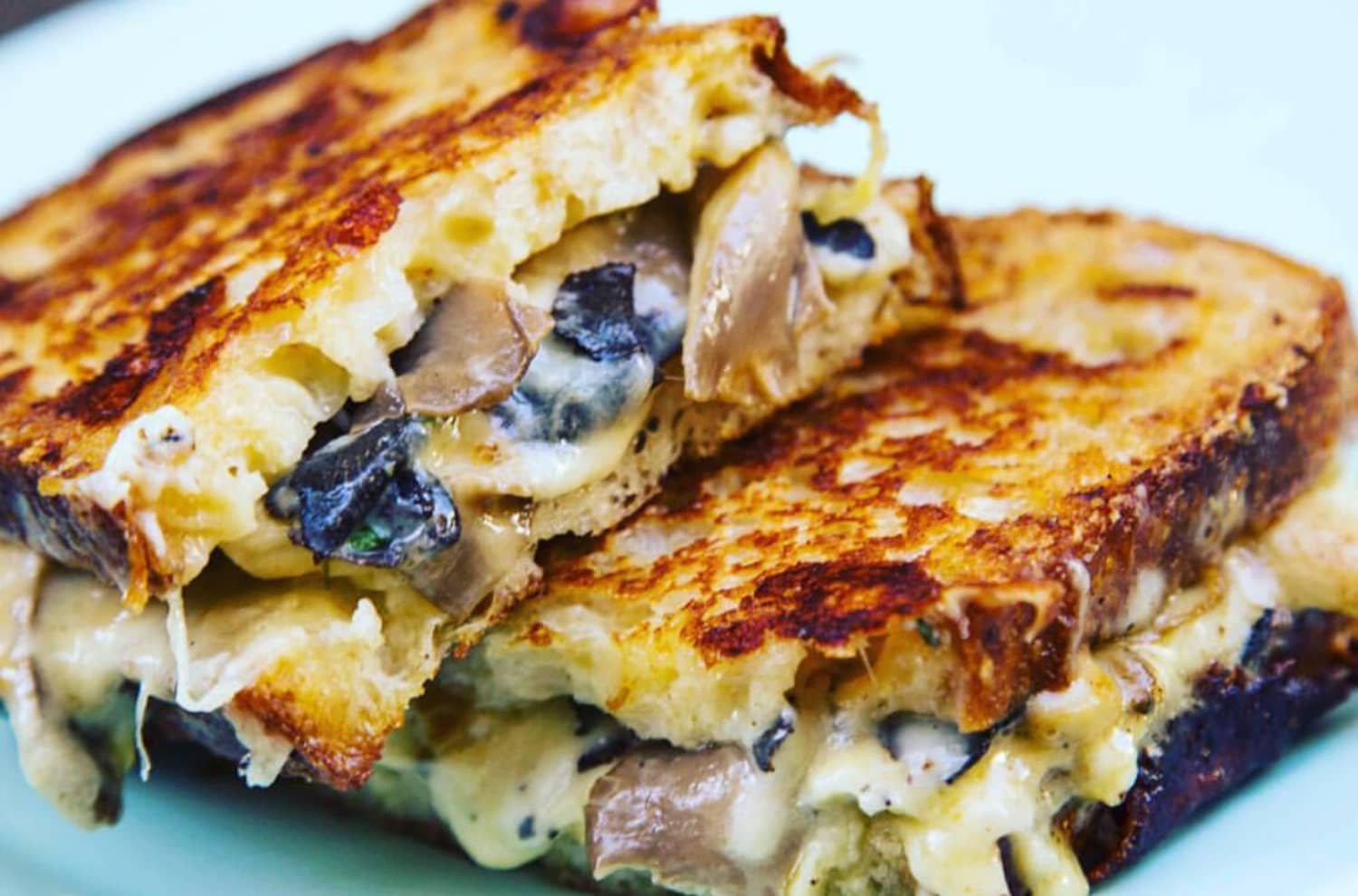 Photography by @trufflewineco.
Black Truffle & French Butter Toastie
Doing truffle season the right way with this Le Conquérant butter and truffle toastie.
Ingredients:
2 slices sourdough bread
Pinch of salt
Black truffle (you decide how much!) shaved
Scrambled eggs
Method:
Grab two slices of quality sourdough bread. Toast one side of each slice under the grill. Allow to cool.
Use copious amounts of Le Conquerant Beurre de Baratte unsalted butter and spread the untoasted sides of both slices of bread.
Generously cover one side with shaved truffle. Add a sprinkle of salt.
Squish back together to make a sandwich and cover with foil.
Place in a warm oven (180°C/350°F) for 15 minutes.
Serve with scrambled eggs.
Optional: you could add a few pieces Le Conquérant Camembert instead of salt if you wanted to take the sandwich to take an interesting but satisfying direction.