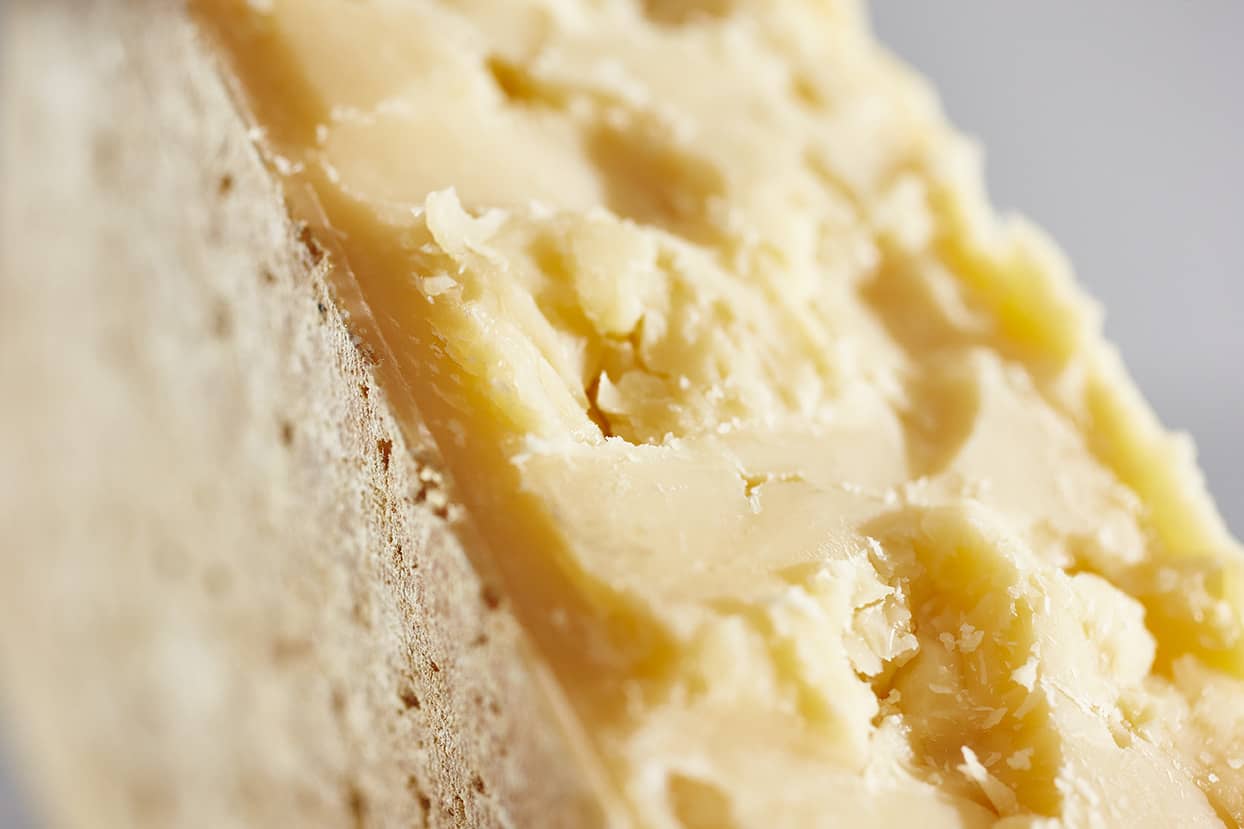 English Clothbound Cheddar
Will and his daughter Ellie travel to Devon in the West Country of England to visit Quickes farm which once 'secretly' supplied Will's London shops with traditional  farmhouse cloth bound cheddar and helped to kindle his interest in supporting the  artisan cheese cause. Since then the farm  has become the largest producer of this traditional English benchmark under the guidance of Mary Quicke.

After a tour of the dairy and a lesson in soufflé-making in Mary's  kitchen, the pair  travel to Sharpham Estate to look at an unusual flying saucer shaped cheese, and then head to Lynher Dairy in Cornwall to learn more about a unique cheese wrapped in stinging nettles.
Lastly they drop in on Jamie Montgomery to taste his iconic cloth bound cheddar and discover some exciting new cheeses he is working on.
Purchase Episode