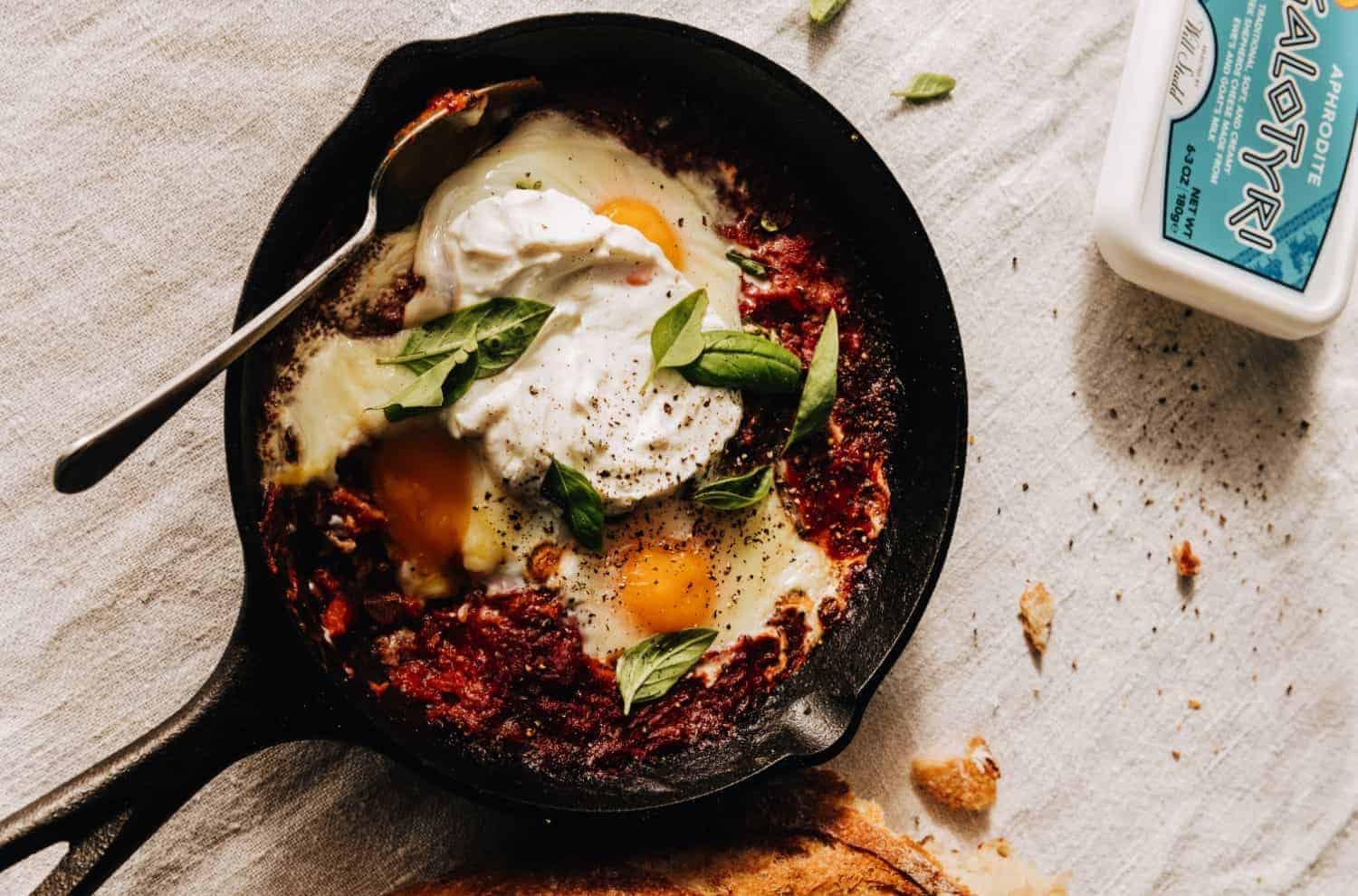 Avga me Eggs in Tomato Saltsa with Galotyri
Brunch never looked so good with these baked eggs and creamy rich Galotyri.
Ingredients:
Greek extra virgin olive oil
1 onion, finely diced
½ tbsp tomato paste
1 tsp smoked paprika
1 x 400g/ 14oz tin diced tomatoes
Salt
Pepper
4 - 6 whole eggs
Basil leaves (handful)
Method:
Preheat oven to 200°C / 400°F or 180°C / 350°F fan-forced.
In an oven-proof fry pan, heat 1 tbsp of oil and sauté the onion.
When soft, increase heat to slightly caramelize the onions. Add the tomato paste and paprika and cook gently for 1 minute, until it begins to smell toasty.
Add tinned tomatoes and bring them to a simmer. Cook for about 10 minutes until the sauce begins to thicken. Season to taste.
Carefully break the eggs into the sauce and cook until bubbles appear around the edges. Transfer pan to the oven for 4–5 minutes until the tops of the eggs are set and the yolks still runny.
Scatter-torn basil and a spoonful of Galotyri over the top. Serve with good rustic bread.