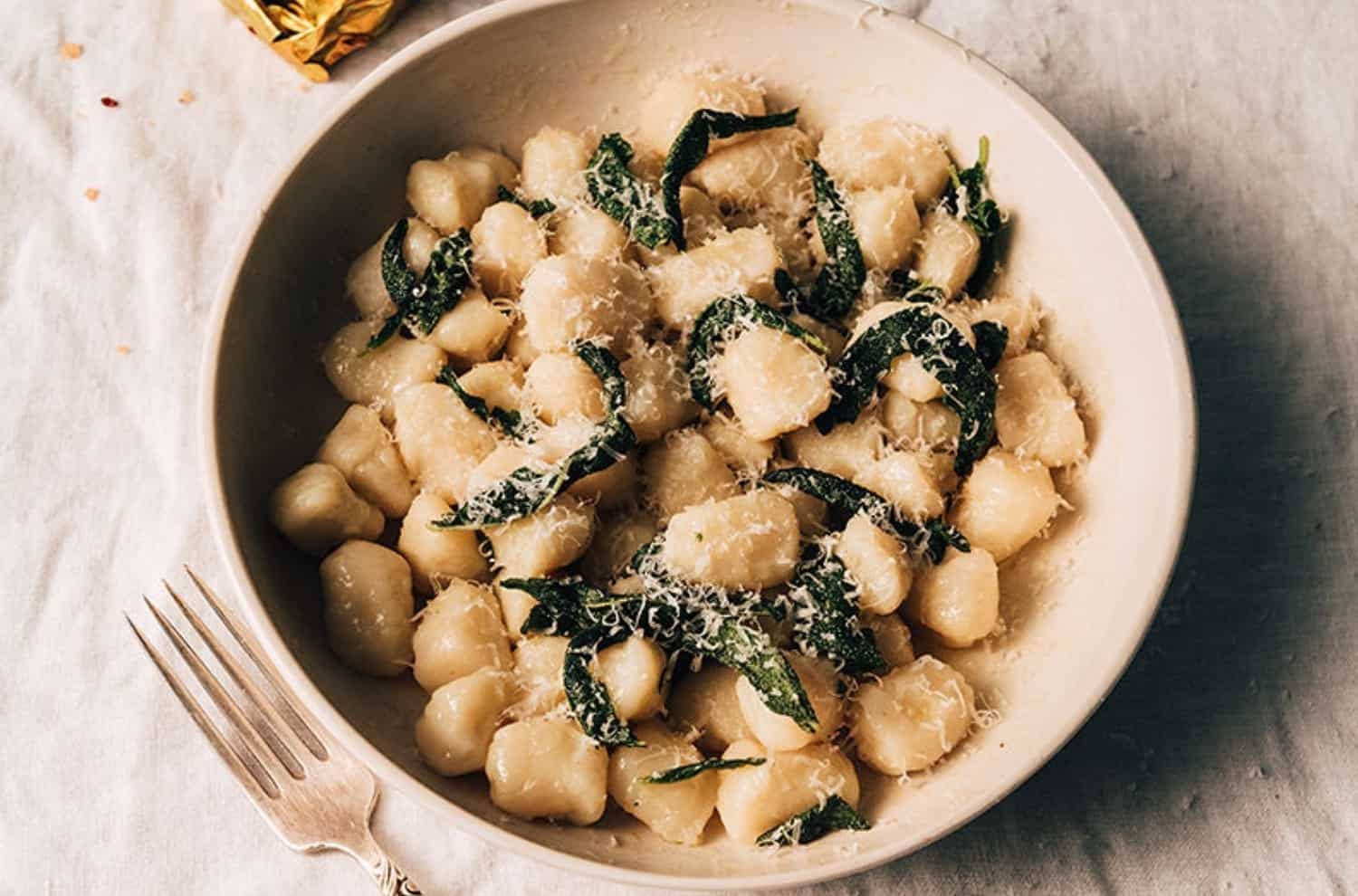 Pan-Seared Gnocchi with Browned Le Conquérant Butter & Sage
A meal that uses minimal ingredients, but flavours that are harmonious.
Ingredients:
500g | 1lb gnocchi
Salt
Small bunch of fresh sage (25g | 1oz)
Fresh chilli
Lemon zest
Method:
Cook gnocchi in batches in a large pot of well-salted boiling water until they float to the surface. Remove with a slotted spoon and drain on a paper towel.
Meanwhile, for the sage butter, heat the butter in a frypan over a medium to high heat for 2-3 minutes until nut brown. Add sage, swirling the pan often and cook until leaves are crisp.
Add gnocchi to the hot frying pan and toss to coat in burnt sage and butter. Season with salt and pepper. Then add fresh chilli and lemon zest to cook for around 30 seconds – 1 minute.
Divide gnocchi among bowls, drizzling any extra burnt butter over the top, and serve immediately.