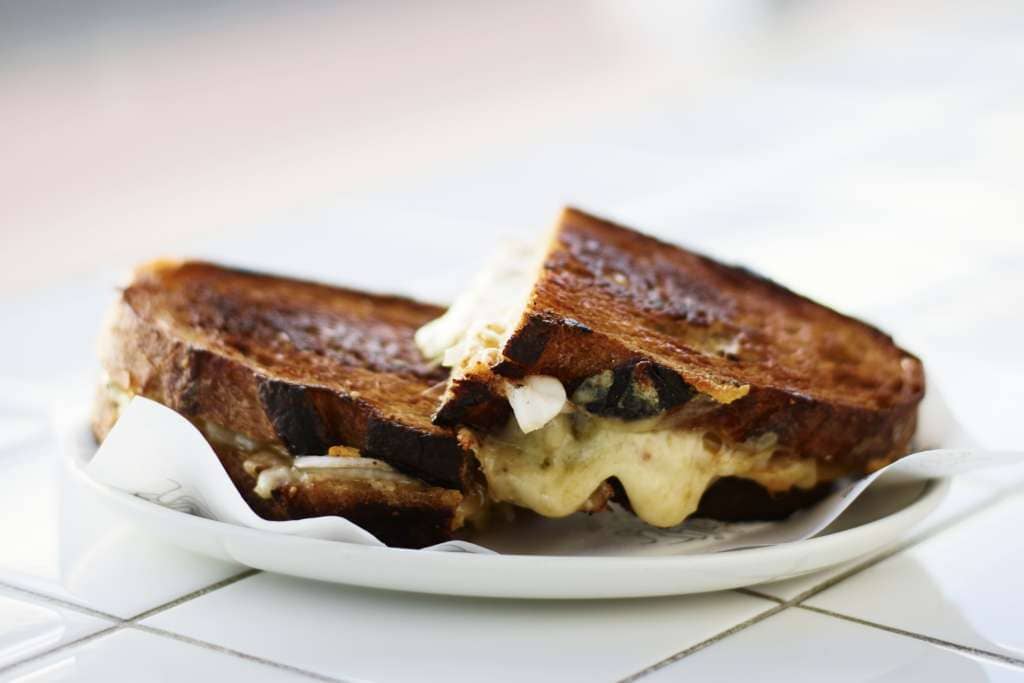 The Ultimate Cheese Toastie with Hector's Deli!
We spill our secret cheese toatsie recipe we made with Hector's Deli.
Hector's Deli x Studd Siblings bring you the ultimate version of everyone's favorite comfort sanga: the cheese toastie. You have to try this one!
Ingredients:
2 slices rye sour dough bread
20g / 1oz spiced mustard spread
60g / 2oz sweet pickled white onion
Pinch of kimchi salt
Pinch of white pepper
Method:
Butter the outside of your bread, layer all the ingredients and place on a hot sandwich press.
Turn sandwich intermittently and flip halfway through cooking for even melt.